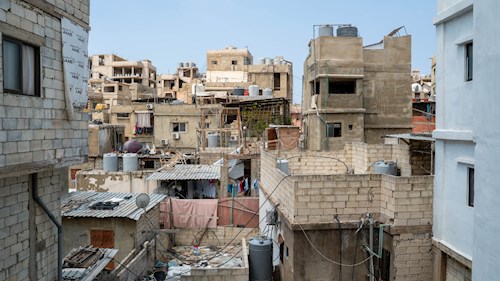 With 1.7 million refugees living among 6.8 million Lebanese, Lebanon has the highest per capita refugee concentration in the world. Millions of people have fled to Lebanon mostly from Syria and Palestine, only to find themselves surrounded by the effects of poverty and conflict once more.
No way out of poverty
With no legal documentation, refugees in Lebanon are already restricted in where they may work and where they may travel. The sectors most refugees found work in, construction and manual labour, have both been decimated, and those who still have a job have nevertheless seen their wages drastically reduced.
According to European Civil Protection and Humanitarian Operations, even before the COVID-19 pandemic, half of all Syrian refugee families had less than $3 per person per day to live off, and over half of school-age children were not receiving a school education. The situation is so dire that some refugees are even considering returning to Syria.
No way to live
Human Appeal's team in Lebanon has visited Palestinian refugee camps too, to speak to people and find out what support they will need from organisations like our as we look to help Lebanon rebuild.
Our team found places where deaths have been caused by masses of live wires that have been left hanging low in the rain, and where families are terrified that their roof will cave in overnight following the damage the blast did to their homes.
This is no way for millions of people to live.
One Refugee's Story
Abdul* escaped brutal war in Syria in hope of a better life, only to be trapped by poverty, hunger, and more devastation. In just 13 minutes, his life went from bad to catastrophic, after the massive blast that shattered Beirut destroyed his and millions of others livelihoods.
He lives in a small, damp, and shattered house in Burj Barajneh camp in Lebanon, along with his wife and three children, the youngest of which was born after the explosion. A life-threatening shot to his hip left Abdul unable to work and to provide for his family.
To make matters worse, dozens of hospitals have been destroyed in the blast and are out of service while COVID-19 cases rise. Abdul is among the 1.7 million refugees who will either slowly starve from hunger, or see their family ripped apart by COVID-19 and other diseases.
Our team are on the ground providing life-saving food, medical aid and hygiene kits to help families like Abdul's survive hunger and COVID-19 the next few weeks.
But we cannot do this without your help.
Help us help them. Beirut needs you.
*Name changed to protect identity.