Our world is facing an unprecedented humanitarian crisis. Over the past year alone, the world has endured the pains of mass displacement, war, poverty and disaster. From Yemen, on the brink of famine due to conflict, to Pakistan, experiencing crippling drought, to Gaza, currently under bombardment, we have witnessed the worst of humanity.
Yet, through it all, we have seen the best of humanity: our donors giving selflessly, our staff, partners and volunteers working tirelessly, but most importantly, people helping each other at every step.
Donors like you and charities like us are needed now more than ever, but unfortunately, confidence in the charity sector is low. Some people are unsure if their money is going to the right place. At Human Appeal, we want to give you complete peace of mind, so you know that when you give to us, you are truly helping humans in need and changing lives around the world.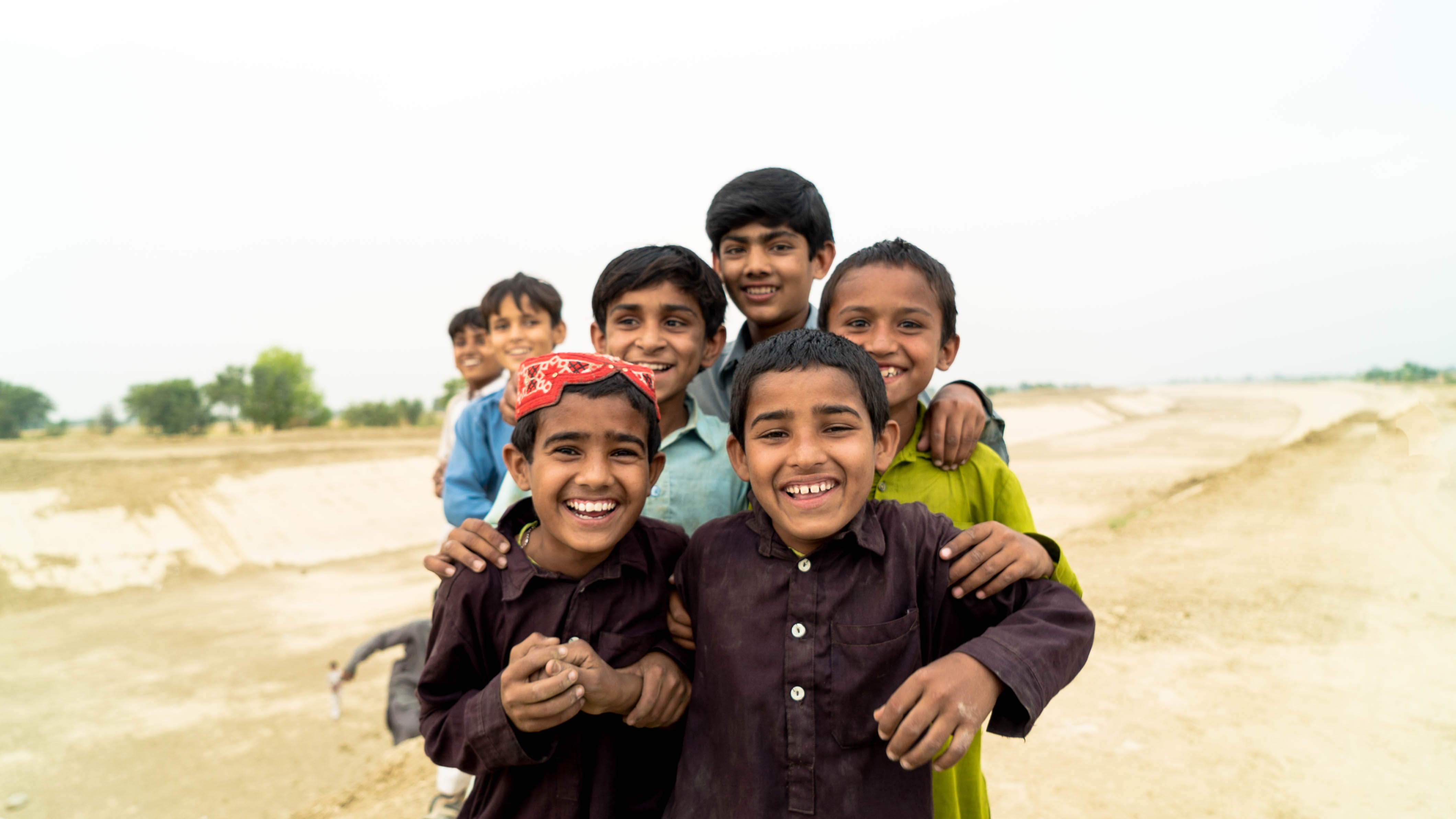 Where Does Your Money Go? 
When you donate to Human Appeal, your money is used to lift up the most vulnerable people on earth, whose lives have been shattered by conflict, poverty and natural disasters. Your donations are converted into food, fuel, clothing, medicine, shelter and many more humanitarian essentials, and distributed to families struggling to survive in dire circumstances.
Saving Lives in Syria
The devastating conflict in Syria has been going on for 8 years, leaving 13 million people in need of humanitarian assistance, including 6 million children. It has created the biggest global displacement crisis, closed or destroyed half of Syria's hospitals and forced 35% of the population to drink dirty water each day.  
Thanks to the support of our generous donors, we've been able to save precious lives in Syria since 2013. Our support of the primary care centre in Aleppo helped 71,800 people by providing healthcare to pregnant women, mothers and children, including screening for malnutrition. Over 19,000 children received medical care, around 400 cesarean sections were performed, and 15,500 nursing and pregnant women were screened for malnutrition.
We even provided a deeply vulnerable Syrian girl with an artificial arm, which has a four-way electronic palm, as well as providing her with physiotherapy and training.
Further afield, we continued to repair and maintain the Dar al Salaam Centre for Syrian widows and orphans in Turkey, as well as providing clothing suitable for summer and winter to 178 people. We helped new residents to enrol in school, providing them with uniforms books and transport to their new schools. We also provided counselling sessions to help residents deal with the trauma they faced in Syria. We also delivered food parcels to 4,000 Syrian families in the Bekaa Valley, Lebanon.
In Jordan, we trained 150 vulnerable Syrian and Jordanian women in sewing, cooking and marketing, giving them the skills to open their own business.
Yemen
Human Appeal has been working in Yemen since 2014. In 2018, our projects in Yemen helped over 165,000 people living through conflict, displacement and hunger with our projects promoting health, nutrition, clean water, food security, protection and education. Our medical supplies helped clinics and hospitals support people with cholera, malnutrition and tuberculosis. In the height of the Cholera epidemic in Yemen, we supported over 45,000 people. Today, our emergency health response programme provides 450,000 people with access to obstetric care, casualty and trauma care.
Our cash for food project helped 71,000 Yemenis, ensuring that they have enough food to eat for six months. We also supported around 500 orphaned children through Little Human Appeal, our orphan sponsorship programme.
Iraq
Across Iraq, some 6.7 million people are in need of humanitarian assistance. Around 1.8 million people are displaced within the country, and 4 million returnees remain vulnerable and in need of assistance.
In 2018, Human Appeal helped over 220,000 people across seven governorates. We conducted 1,500 household assessments and published a report commissioned by UNHCR, Challenges upon returning to West Mosul.
One of our key focuses for 2018 was protection; 40 percent of displaced people who were not in camps, as well as 23 percent of returnees were in need of protection.
Through workshops, training and psycho-social support, we promoted women's protection among 3,703 displaced and vulnerable people. This included supporting women in over 100 cases of gender-based violence and promoting awareness about gender-based violence in training sessions with 900 men and boys.
Our community-protection project assessed homes and monitored protection, as well as providing legal counselling in partnership with the Ministry of Disaster Management.
We also focused on rebuilding Iraq in 2018, providing cash for shelter rehabilitation homes, in partnership with UNHCR, to 690 households in Mosul. We assessed around 800 homes to select those who would benefit most from this support, but empowered families by allowing them to manage and control the repair of their home.
In Nineveh, Human Appeal has installed 600 refugee housing units, which provide a robust shelter against harsh weather conditions, solar-powered electricity and the safety of a door that locks. We have extended this project into 2019 so that we can help even more people get back on their feet.
Our resilience programme, in partnership with World Food Programme, provides livelihood opportunities for vulnerable people in Nineveh. We are employing 265 people to construct greenhouses and rehabilitate irrigation channels. We will then help 89 people to lease and work in these greenhouses, after receiving training, seeds and tools, providing them with a secure source of income. We plan to continue this project by hiring 300 people to rehabilitate a large irrigation channel.
In 2018 we also provided 4,000 vulnerable families with food parcels for four months in Hawija, Kirkuk, where agricultural systems have been devastated.
In the coming months, we will be improving drinking water sources in Basra, and installing solar-powered reverse-osmosis systems to purify water in three villages in Al-Zubair District. We will be providing small grants to businesswomen to help them get back on their feet after the devastation they, and their businesses, have been through.
Responding to the Rohingya Crisis 
Since the Rohingya crisis began in August 2017, we have provided vital aid to 77,601 Rohingya people in Myanmar and 61,250 Rohingya refugees in Bangladesh. With the help of our donors, we were one of the first charities to respond to the Rohingya refugee crisis, and we have supported 15,000 refugees with temporary shelters, food parcels and medical care.
In 2018, we supported over 18,500 people living in Ukhia Upazila, Bangladesh with two health camps, providing nutritional support and care for infection and disease, as well as pregnancy and antenatal care.
Our water and sanitation project helped over 17,000 people in Kaligani Upazila, in Bangladesh.
Human Appeal also helped Rohingya people inside Myanmar. In Rakhine State, we provided emergency food to people fleeing deadly violence; many of their homes had been destroyed. We provided 24,500 people in Rakhine State with essential food items such as rice, beans, chilli, and oil.
In Sittwe, we provided over 8,000 people with food and clothes to help them through winter. These families had fled brutal violence and were seeking safety in camps for displaced people. Each family received a food parcel containing over 35 kilograms of nutritious food, as well as mattresses and warm clothes for adults and children.
Bringing Hope to the People of Gaza
According to the UN, the Gaza Strip could become unlivable by 2020 and vulnerable Palestinians are currently facing a daily struggle to survive. Infrastructure and public services have deteriorated to a point where half of all citizens require some sort of humanitarian relief to survive. Families face hours of electricity cuts every day and are forced to buy bottled water at extortionate rates as 97% of Gaza's water is unfit to drink. Thousands of people remain displaced, with many of their houses either destroyed or severely damaged.
Over the past three years, we have continued to deliver programmes in Gaza and West Bank, including food assistance and food security, education, family livelihood projects, winter emergency relief, youth empowerment and skills building, and safe water.
Your donations assisted a total of 300,000 people in Gaza. Around 20,000 people have access to our Optic Centre, which provides check-ups for students and orphans. Last year, this centre provided 330 vulnerable people with glasses.
In 2018, three consecutive attacks completely destroyed over 2,400 homes, and damaged many more. Last year, Human Appeal repaired 12 homes in Gaza; your donations paid for building, plastering, painting as well as electrical and plumbing repair. But in order to maximise the benefit of this project, we employed carpenters who had been trained through our livelihoods project, ensuring that those with destroyed homes have shelter, and those who struggled for work have jobs.
Our family sponsorship supported 1,150 families in Gaza, providing them with fresh eggs, meat and fruit and vegetables. This project also had an integrated approach; we bought the fresh food from vulnerable farmers and female cooperatives, ensuring benefits for both those providing, and those receiving, the fresh produce.
Human Appeal, There for Everyone in 2018
Your support is invaluable, and you have seen the staggering difference that your donations can make. In 2018, you helped us to assist over 3 million people in 15 countries. That's over 300,000 Palestinians in Gaza, and 200,000 Iraqis. You also continued to support 11,959 orphaned children.
From protection and shelter in Iraq, to emergency support and sanitation facilities in Myanmar; from integrated projects in Gaza, to vital medical care in Yemen and Syria, Human Appeal is there for everyone.
Thank you for being there with us.