Keeping you up to date on our fight against COVID-19
The coronavirus pandemic is unlike anything the world has ever seen, and people all over the globe are having to make tough decisions. At Human Appeal we're here for every human, and have been doing everything in our power to provide assistance wherever and whenever possible. This new blog is designed to keep you up to date with exactly what we're doing.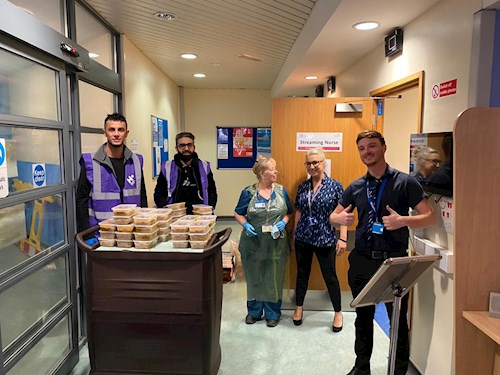 The coronavirus emergency appeal
Our emergency appeal has already been incredibly impactful. In partnership with Age UK we're helping communities in Manchester, Birmingham, Wigan, and Leicester as well as some of the most vulnerable communities around the world. A £15 donation provides an emergency food parcel to vulnerable and elderly people in the UK, while a £70 donation provides a family hygiene kit containing everything from alcohol-based hand sanitizer to soap and surgical face masks.
In Greater Manchester alone, we delivered over 3,658 hot meals to hospitals and over 485 meals to homeless people, as well as 90 packets of wipes and masks. We've provided 87 meals, and 120 parcels of eggs, milk, and fresh fruit and vegetables to Age UK, 27 meals to Stockport Without Abuse, 291 emergency foods parcels to the elderly isolated in Blackburn and Whalley Range, and we're supporting Didsbury Mosque with logistics and the distribution of food and essential items to vulnerable people in the Manchester community.
A global response
We're not just working in the UK. Right now, we're providing essential coronavirus kits to the most vulnerable communities across nine countries. We're preparing to distribute COVID-19 hygiene kits in displacement camps and we've already helped thousands of people in Pakistan.
Working with Metrobus in Punjab, we installed hand sanitizer dispensers, benefiting 1000 staff and 120,000 daily users. We've provided over 1,000 people with hygiene kits containing hand sanitizers, masks, soap, gloves and other essential items. Looking forwards, we're working to provide food and other critical aid to 3,000 day labourers in Pakistan who are unable to work and support their families due to the virus.
In Gaza, in partnership with OCHA, we delivered disinfectant solutions to all water sources, including 288 wells, 55 reservoirs, and desalination plants, ensuring that all water in the Gaza Strip is disinfected to a safely-monitored level, while ensuring that the virus isn't spread through the water delivery network.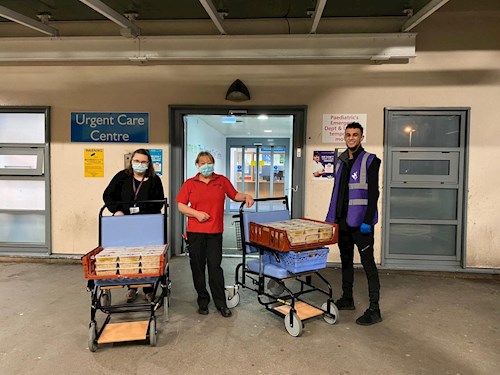 Stay tuned for more
Coronavirus is of course a developing story. We'll continue to do everything we can, so check back for the latest updates.