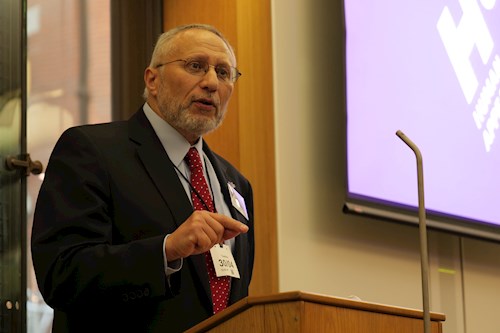 Dear brothers and sisters,
Human Appeal is praying for our supporters and those that are vulnerable during this concerning time. I'm reaching out to let you know that you're in our thoughts, and to reassure you about how we're working to combat the spread of COVID-19. During times of isolation it's important that we still find ways to come together, by praying for and supporting one another, and by helping those who are most vulnerable.
We've launched a coronavirus emergency appeal to prevent the spread of the virus to some of the most vulnerable communities across the world.
But my thoughts are also with those who are struggling here in the UK, including the elderly, sick and those in isolation. We're witnessing first-hand the hardship that an outbreak of this magnitude can have on the most vulnerable among us, and we're committed to supporting our local community in any and every way that we can.
We're also immediately exploring options through which we can most effectively support those whose livelihoods, security and stability have been affected by the virus.
The outbreak and rapid rise of the COVID-19 coronavirus has been extremely distressing. It is during uncertain times such as these that I'm reminded of how fortunate we are and how important friends and families are. Like many of you, I turn to the Quran to guide and comfort me.
And We will surely test you with something of fear and hunger and a loss of wealth and lives and fruits, but give good tidings to the patient, who, when disaster strikes them, say, 'Indeed we belong to Allah, and indeed to Him we will return.' Those are the ones upon whom are blessings from their Lord and mercy. And it is those who are the [rightly] guided. (Quran 2:155-7)
I'm extremely thankful that nobody in the Human Appeal family has contracted the virus, and we're praying that you and your loved ones are safe too.
While I think about those close to home, I also spare a thought for those who have been forced to flee their homes, and who have very little to protect them. If COVID-19 reaches vulnerable communities, such as those in overcrowded camps, the result would likely be widespread and devastating. We must unite to prevent the virus from reaching these communities.
Coronavirus Emergency Appeal
Our emergency coronavirus appeal will deliver vital hygiene kits in nine countries, with a focus on displaced families living in shelters in Iraq, Pakistan, Palestine, Syria, Somalia, and Yemen.
Each kit will contain an informative pamphlet and critical items to help a family-of-six to prevent the outbreak and spread of coronavirus for one month. It will include alcohol-based hand sanitizer, soap, surgical face masks, disposable gloves, wet wipes, disinfectant, detergent, toilet paper, and sponges.
Staff in the UK and across Human Appeal's offices have been preparing to help contain this outbreak. We have a business continuity plan in place that will ensure that our vital and life-saving work will continue to save lives, even during restrictions and lockdowns. We have vast experience
with disease outbreaks, and we are confident we can slow down the rise of infection and play our part in eradicating COVID-19 altogether.
Looking out for one another
I'm always moved by the astounding generosity of our supporters. It is a testament to our faith when we see kindness and charity increase during times of hardship. Not only does giving during difficult times protect those who most need it, but it protects those who give too.
The Messenger, peace be upon him, told us to, "Give charity without delay, for it stands in the way of calamity." (Al-Tirmidhi)
I hope that you will be with us as we try to help protect the most vulnerable in the coming weeks, and as we gear up to keep supporting them through Ramadan.
And Human Appeal will be there for you too. While we all spend more time at home it can be hard to feel connected and valued. We'll be working with vulnerable people in the UK, and you can always message us on Twitter, Facebook and Instagram, and let us know how you're spending your days during this time of social distancing.
Let's join together. Find comfort in one another, and in Allah's promise to remember us:
So remember Me; I will remember you. And be grateful to Me and do not deny Me. O you who have believed, seek help through patience and prayer. Indeed, Allah is with the patient. (Quran, 2:152-3)
JazakAllah khair,
Dr. Mohammed Ashmawey
CEO, Human Appeal