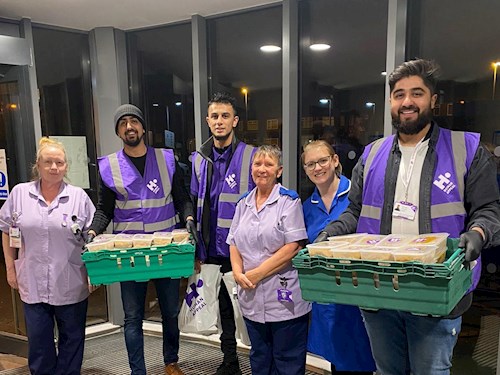 Since launching their COVID-19 Emergency campaign to raise vital funds for the most vulnerable, volunteers from Manchester-based charity Human Appeal have been busy distributing meals across Manchester to the homeless and NHS staff at hospitals who are on the front line against the virus.
600 meals were delivered in total last night, Wednesday 25 March 2020. 100 meals each were delivered to five hospitals across Manchester; Royal Oldham Hospital, Salford Royal Hospital, Manchester General Hospital, Royal Manchester Children's Hospital and Wythenshawe Hospital, where HA staff and volunteers also took the time to thank NHS staff for their amazing work, sacrifice and dedication.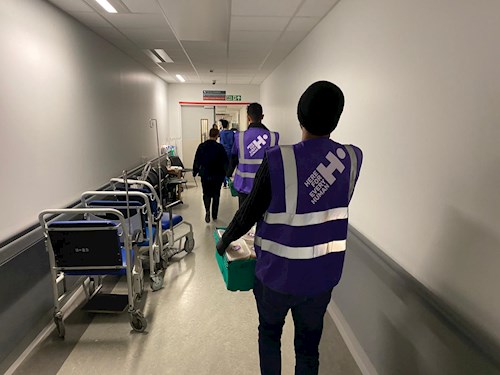 In partnership with Myriad Foundation, 100 meals were also given to homeless people in Piccadilly Gardens, ensuring they had a nutritious meal to see them through what will be an even more difficult time to be homeless.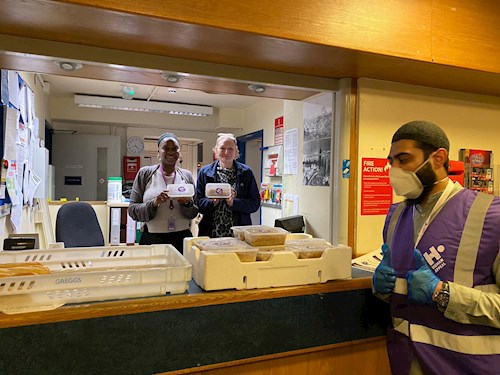 Since launching their emergency campaign on March 20, Human Appeal has raised £35,000 through over 580 donations for their Coronavirus relief projects in the UK and nine other countries.
Dr Mohamed Ashmawey, Human Appeal CEO said:
"As a Manchester-based charity we always want to give back to our home community, and now more than ever people in Manchester need support as we fight the devastating Coronavirus.
"We're proud to do our bit for the NHS staff who put themselves in danger every day to protect us, and we're determined to be there for the homeless people who are especially vulnerable at this time.
"None of this is possible without the generosity of our volunteers and donors. Thank you to all of them for their incredible support."
Notes to Editors
Numaan Shahid is leading on Human Appeal's UK projects and will be available for interview. For this or any other media enquiries please contact Sam Baxter on 07495 708236.
A selection of images and videos from the distributions is available here.
Charity staff are classed as key workers under the Government's criteria, and charity volunteers are able to leave their homes during the lockdown period as they are providing care and help to vulnerable people.