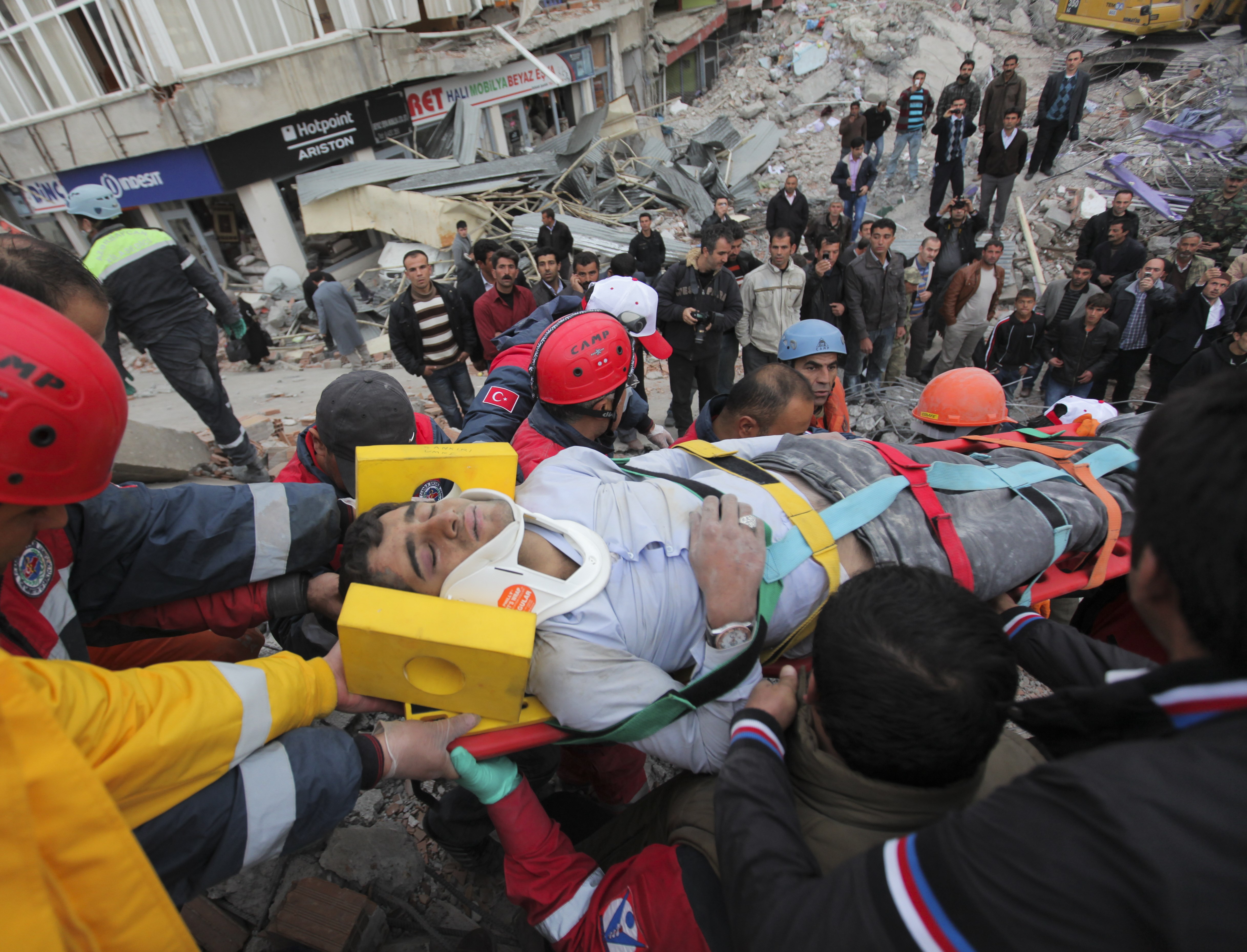 Manchester based humanitarian charity, Human Appeal, has launched an emergency response to the devastating earthquake which struck Eastern Turkey last night.
It's estimated that 23 people have been killed so far and over 1,000 people have been hospitalised, around half with serious injuries.
The magnitude 6.8 earthquake has caused numerous buildings to crumble and collapse in the Elazig province town of Sivrice. In addition to those killed and wounded, thousands of people have been displaced from Sivrice and other affected areas nearby. The Turkish Government has already provided around 6,000 tents to house displaced families.
The 72 hours immediately after a quake of this magnitude are the most important, and in the immediate aftermath, Human Appeal has been working non-stop on the ground to assess the situation in order to help people affected.
In order to coordinate the most effective response, Human Appeal's local teams are working with the Turkish crisis management authority, AFAD, as well as partner organisations in Turkey.
Human Appeal's country office in Gaziantep is around a 6-hour drive away from Sivrice and teams are en route to provide immediate emergency assistance and food to those who need it most.
Behesti Ismail, Human Appeal's Country Director in Turkey said:
"This earthquake has devastated the lives of thousands overnight and it could not be more vital to get help to them as quickly as possible. We expect more snow to fall tonight and for temperatures to plummet to below -8°C as a result.
"We are working flat out to respond to this crisis and ensure that families have the food, support and shelter they need."
Notes to Editors
Members of Human Appeal staff in Turkey will be available for interview and comment. For this or any other media enquiries please contact Sam Baxter on 07495 708236 or sam.baxter@humanappeal.org.uk
Human Appeal (www.humanappeal.org.uk) is one of the UK's fastest growing charities. With a presence in 25 countries, spanning Asia, Africa, Europe and the Middle East, we help in times of crisis and we deliver sustainable development programmes in the world's poorest nations.