Human Appeal is delighted to announce that Dr Mohamed Ashmawey has been appointed Chief Executive. An expert in the field of humanitarian aid, Dr Ashmawey brings a wealth of experience across a range of countries and organisations.
Dr Ashmawey joins Human Appeal from the US, where for the last three years he has been a Management Consultant, working across Europe and the Middle East advising senior leaders in the humanitarian and development sector. He is also a member of the World Economic Forum Civil Society Advisory Team.
Dr Ashmawey has served as a member of the Board of Directors of prominent non-profits, including Mercy International and the Islamic Society of North America (ISNA) and as the president of the Muslim Arab Youth Association (MAYA) from 1993 to 1998.
Dr Ashmawey commenced in his new role on 6 April 2019.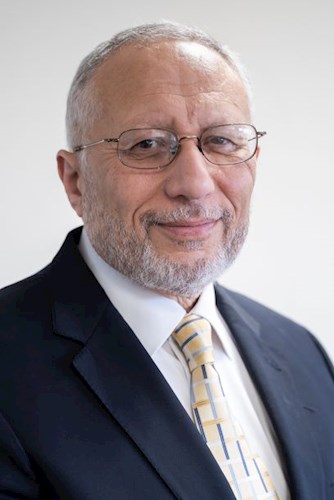 Chair of Human Appeal, Dr Kamil Zakariyya Omoteso, said:
"We are confident that Dr Ashmawey will successfully take Human Appeal to the next level and drive our strategy forward so that we focus on our common goal to support our beneficiaries and become the global agent of change for a just, caring, and sustainable world."
Dr Ashmawey said:
"I am proud to take the reins at Human Appeal. I am looking forward to working with my new dedicated and determined colleagues as we continue to transform lives and lift people out of poverty."
Previously, Dr Ashmawey was Chief Executive of Islamic Relief, a position he held for four years until 2016. He began working in humanitarian aid and development in 2006 when he joined Islamic Relief US as Acting Chief Executive Officer. Before he joined the sector, Dr Ashmawey had a successful career as an engineer and management consultant. He has a PhD in Mechanical Engineering from the University of Maryland.
Notes to Editors
Human Appeal (www.humanappeal.org.uk) is one of the UK's fastest growing charities. With a presence in 25 countries, spanning Asia, Africa, Europe and the Middle East, we help in times of crisis and we deliver sustainable development programmes in the world's poorest nations.
Dr Ashmawey and other Human Appeal representatives are available for interview. For more information contact Charlotte Morris on 07967 818064.