Human Appeal, who in March authored a report calling for the international community to help push for better humanitarian access in Yemen, are "extremely hopeful" after the reports of the UK government submitting a draft resolution to the UN echoing some of the report's findings. Human Appeal, an NGO based in Greater Manchester who are one of the leading British aid agencies working in Yemen, lobbied Foreign Office Minister Alistair Burt MP on the issue at Conservative Party Conference in October.
The report, written by Human Appeal in March 2018, can be found here: Hunger as a Weapon of War
Charles Lawley, who co-authored the report for Human Appeal, says:
"We are extremely hopeful that the actions of the UK government, to push the international community to improve the ability for humanitarian aid to reach the people most in need.
"In our report, Hunger As A Weapon Of War, we highlighted how aid in the conflicts in Yemen and Syria is being prevented from accessing vulnerable populations, how non-political, neutral aid agencies like ourselves are being prevented from fulfilling our objectives fully, and the devastating effects these actions have on civilians in the short, medium and long term. We managed to brief Alistair Burt MP about the report in October and provide him with a copy and, it looks like, the efforts of Human Appeal, and organisations like Human Appeal, to highlight the issue of humanitarian access is working and the UK government are now pushing for better humanitarian access in Yemen.
"The human price being paid every day, across Yemen, is horrendous and military actors hampering the ability of aid agencies to do their jobs exacerbates the suffering. 75% of the people in Yemen are in need of humanitarian assistance. Yemen's public health system has been crippled by last year's cholera and diphtheria outbreaks, with only half of all hospitals in the country still functioning and those that are still open are struggling to access medicines. More and more Yemenis are struggling to access clean water and hygiene facilities, allowing disease and infections to spread rapidly. Half of Yemen are on the brink of starvation. Human Appeal are not only helping to meet the desperate food, medical and water needs of the most vulnerable Yemenis through our work, but we are raising these issues to those in power and giving a voice to the most vulnerable Yemenis."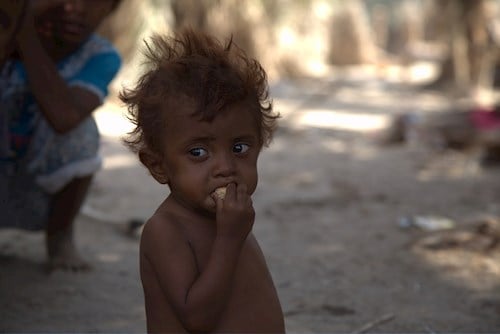 Notes to Editors
Human Appeal has been present in Yemen since 2014 and has been running programs to alleviate the suffering of conflict affected and most vulnerable populations. This year alone, Human Appeal has helped over 165,000 Yemenis through life saving support provision in health (including Cholera response), nutrition, WASH, food security, shelter, protection and
education interventions in the most affected areas across the country. Human Appeal also runs an Orphan support program in Yemen, which provides monitory support to conflicted orphan children. Human Appeal is an active member of the humanitarian coordination mechanism in Yemen and effectively participates in the UN clusters and other coordination forums and has support of government, its agencies and departments. Human Appeal has recently signed agreements with UN agencies totalling over $4 million. The interventions include implementing an emergency health and nutrition response through the provision of health services including obstetric care, mass casualty and trauma management in affected areas, and an emergency food security project for vulnerable people through the provision of unconditional cash transfers. These two projects alone will help over 450,000 Yemenis.
Human Appeal representatives from Yemen and the headquarters in Cheadle, Greater Manchester, are available for interview. Please contact Charles Lawley on press@humanappeal.org.uk or call 07535 415 060
For images of Human Appeal's work in Yemen please see this gallery. https://media.humanappeal.net/?c=1408&k=76e9fed0da