Bringing Back the Forgotton Dish of Gaza
We have a very special recipe for you this time. This recipe is a meat dish and sumac-infused stew. It has been recommended all the way from Gaza, from Noor Abushaban, our Administrative Assistant who works in our Gaza field office!
Noor tells us that "The Palestinian cuisine includes very delicious recipes, one of the best dishes in Gaza is Sumagiyya. Most Gazan families make Sumagiyya at the first day of Eid and for weddings. So it's linked with happy moments!"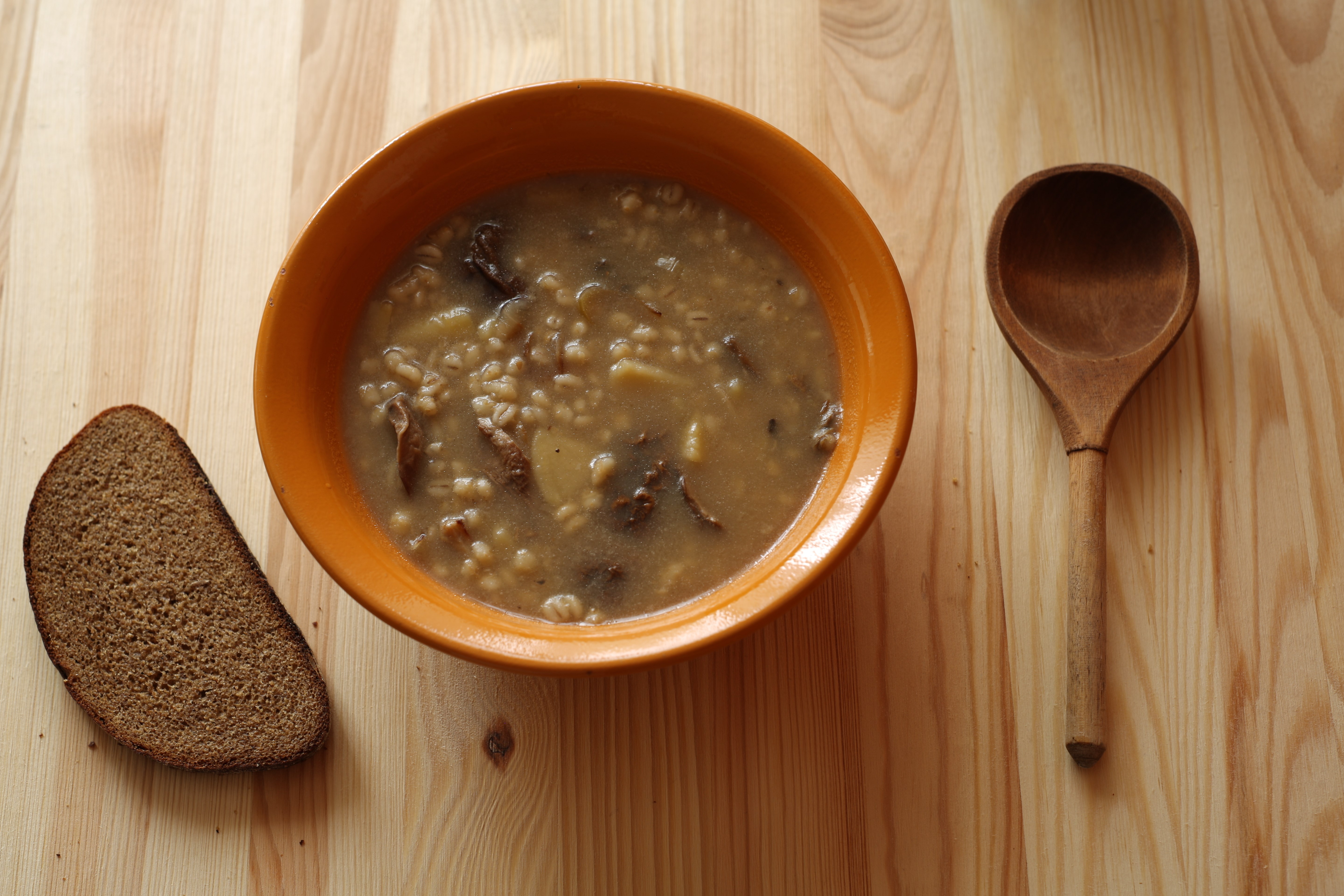 This Eid, treat yourself and your guests with this nutritious meal which is rich in iron. It also contains tahini, which is high in vitamins, rich in minerals, contains the best sources of calcium and has properties that aid in liver detoxification. The dish is therefore both healthy, flavoursome and one to be added to the family recipe book!
Sumagiyya
Serves: 10 servings
Ingredients:
2 kg stewing meat
5 onions, chopped
4 tbsp. olive oil
Bread of your choice
3 kg chopped chard, any variety
2 kg Sumac
2 cups boiling water
3 heaped tbsp. flour
2 cups of boiled Hummus
10 garlic cloves, mashed
1 tsp. salt
¾ cup of Tahina
Spices for meat
Method:
1. First, we combine meat with cut onion, garlic spices, and a pinch of salt on a cooker.
2. Stir continuously until the meat simmers.
3. Add the chard after washing and cutting it.
4. Boil the sumac for 10 minutes, then drain the liquid and allow it to cool down.
5. Combine the sumac with some flour, then pour it over the mixture, continuously stirring until it dissolves.
6. Add the hummus and Tahini to the whole mixture and cook for another 3 minutes
7. Remove from heat. Pour the mixture into dishes and serve the meal with olive oil and bread
And there you have it. A mouth-watering Sumagiyya recipe straight from Gaza! Now, this unique recipe deserves to be eaten by others, so be sure to share the recipe allowing others to enjoy their Qurbani meal in the same way Insha'Allah!