The United Nations High Commissioner for Refugees has told the UN Security Council that it is still not safe for Rohingya refugees to return to Myanmar.
Filippo Grandi stated that "conditions in Myanmar are not yet conducive" for the return and resettlement of over 650,000 Rohingya refugees who fled their homes after a violent state crackdown last August. He went on to cite the restriction of humanitarian access in Myanmar and lack of action from the government on tackling the causes of the Rohingya refugee crisis.  
Grandi also addressed the upcoming monsoon season, describing the current situation as a "race against time" due to the massive risks for the Rohingya population living in Bangladeshi refugee camps.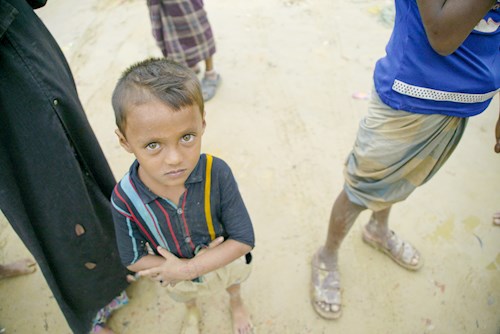 Monsoon season will put thousands of Rohingya lives at risk
Heavy rainfall will soon drench the refugee settlements of Bangladesh. The UN has already determined that more than 100,000 Rohingya refugees are living in areas prone to landslides and flooding. Tents and makeshift shelters will be swept away, and those living in the open air will have no protection from the driving rain. 
Hygiene and sanitation facilities across the camps are already inadequate, and flooding will allow human waste and dirty water to rise underfoot. The unpaved ground will become a slurry of refuse and mud. In these conditions, waterborne diseases like cholera, typhoid and dysentery can spread easily. 
It's likely that refugees will be forced to flee to higher ground as it will be impossible for people to do basic things like cook or lie down to sleep in a flooded camp. The Rohingya people have suffered so much misery and the coming monsoon season is likely to claim more lives.
What you can do to help the Rohingya Muslims 
Human Appeal is on the ground in the refugee camps of Bangladesh, distributing lifesaving aid to Rohingya refugees. With nearly 1 million Rohingya refugees suffering in squalid conditions, we need your help to continue this vital work. More than half of the refugees are innocent children, their little bodies devastated by malnutrition. They are crying out for relief.
For just £65, you can buy a nutritious food parcel to keep a family of four with young children well-fed for a whole month. For £100, you can give a vulnerable family food, clean water and basic medical supplies, protecting them from hunger and disease.
You can save a precious life today.
Donate Now