If you're reading this, you've probably been vaccinated against diphtheria. 86% of children across the globe were vaccinated against the disease in 2016. By this time last year, the complete eradication of diphtheria was in sight.
But today, three countries stand on the verge of an epidemic. In Yemen, one of the poorest countries in the world and made even poorer by the conflict ravaging it, 471 people are believed to be infected by diphtheria. One in 10 have died.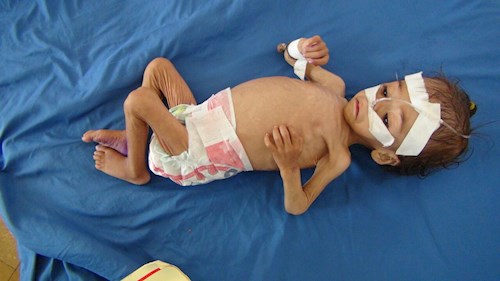 For the Rohingya, who have fled from devastating violence in Myanmar and now live in squalid conditions in Bangladeshi refugee camps, 2,000 have been infected – most of them children – and 20 have died.
In Venezuela, a country where 82% are now living in poverty thanks to an economic collapse, more than there have been 933 recorded cases of diphtheria with a 20% fatality rate.
Diphtheria spreads through coughs and sneezes, just like a cold, but it disproportionately affects children. It starts in the lungs and can cause permanent damage to the heart and brain.
The real tragedy is that the vaccine for diphtheria is cheap, safe, effective and has been widely available to people in developed and developing countries around the world.
Whilst the realities in Bangladesh, Yemen and Venezuela are vastly different, there is a common theme: the people affected are living in poverty and experiencing a near collapse in public healthcare. There have been efforts from the international community and NGOs to stop the disease spreading further, but as conditions worsen (and, in the case of Venezuela, where they have refused international help) the likelihood is that this deadly disease will take hold.
The past provides a worrying precedent. When Soviet Union's public health system collapsed, cases of diphtheria increased from 800 in 1989 to over 50,000 in 1994. More than 4,000 people had died by 1997.
Human Appeal are on the ground providing healthcare to the Rohingya, who have little access to medicine, and in Yemen, where we are also combatting the worst ever cholera outbreak. But we can only help to treat people already suffering from these diseases. To prevent an epidemic of diphtheria, more efforts must be concentrated on prevention rather than cure.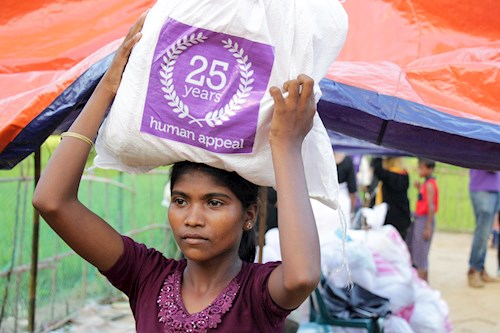 It is vital that funds and efforts are channelled towards improving conditions and health facilities in these nations and then, once this disease is under control inshallah, vaccinations must be widely distributed. Currently 86% of the world is vaccinated from diphtheria. 100% is achievable.
Elimination of this disease is possible, however – in the current climate – an epidemic looms on the horizon.
Othman Moqbel, CEO of Human Appeal