It creeps through floors, walls and windows. It slips under doorways. It surrounds its victims and kills them in their sleep. It comes every year, and its name is winter.
This year, 65.6 million people are displaced and desperate, their lives are at risk. Families living in refugee camps, makeshift shelters and shattered buildings are already struggling to survive without adequate food, water, sanitation, clothing or footwear. The last thing they need is another harsh winter. Now the cold weather is here, life is going to become truly unbearable for the world's most vulnerable people.
A world in crisis this winter
Conflict in Syria, Yemen and Iraq has shattered millions of lives and created a massive refugee crisis. In Palestine, sanctions and the aftermath of violence keep families trapped in a cycle of poverty. Drought in Somalia and Sudan has caused widespread hunger and contributed to the spread of diseases like cholera.
Military violence in Mynamar has displaced nearly 1 million Rohingya Muslims who are now homeless and forced to live in appalling conditions, without food, clean water or medical care. Even in the UK, homeless and poverty are on the rise and increasing numbers of households are turning to food banks just to get enough to eat. 1 in 5 live below the poverty line and 1 in 6 parents have gone without food so they can feed their children.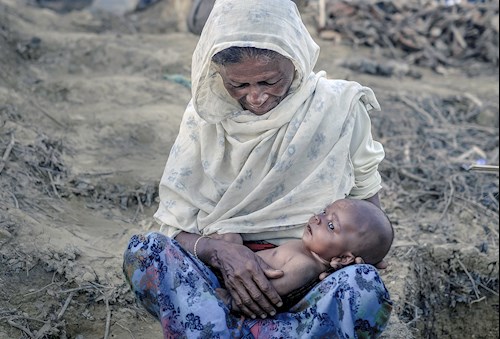 Human Appeal's response 
This year, we aim to support vulnerable people in 12 countries worldwide by distributing blankets, mattresses, warm clothing, fuel and nutritious food to families in need. Sub-zero temperatures, wind, rain and snow will cause unimaginable misery to families who are already enduring so much suffering.
It's essential that we act on both a global and local level, providing aid to those close to home and in countries that we may never visit.
Help us stop a killer
We need your help to keep innocent families safe during the coldest months of the year. We can't stop winter from coming, but we can stop it being a killer.
For £250, you can provide a refugee household with plastic sheets to keep out the rain and snow. £100 will keep a family warm with winter clothing, blankets and heating. Just £65 will feed a family of four for a whole month.  £165 will support a family with nutritious food and other winter survival essentials.
ogether, we can stop winter killing today.
DONATE NOW