Rohingya refugees are facing their first winter in exile. Since August, almost 1 million Rohingya people have fled from violence and persecution in Myanmar to makeshift refugee camps on the border of neighbouring Bangladesh.
This is the world's fastest growing refugee emergency, and without immediate humanitarian assistance, the wet and cold weather could snatch away thousands of innocent lives.
Why did the Rohingya flee Myanmar?
The Rohingya people have long suffered persecution and discrimination in Myanmar. They are still considered a 'stateless' people by the Burmese government and denied citizenship, freedom of movement, state education and the ability to work in certain jobs.
The Myanmar military crackdown in August 2017 saw security forces and angry mobs burning homes and farmland belonging to Rohingya families to ash. Many Rohingya people were shot as they tried to run away. Thousands of women and young girls were sexually assaulted. Families risked everything on the perilous sea crossing the Bangladesh, arriving on rafts made of oil drums or plastic. When they reached the border town of Cox's Bazar, Rohingya families entered a new nightmare.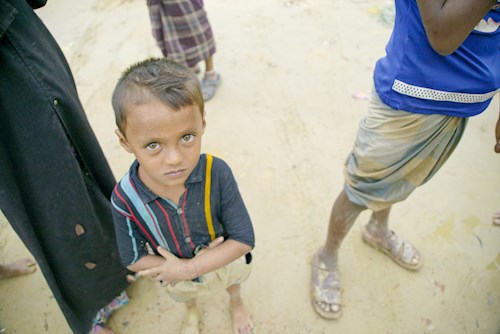 Winter can be a cold-hearted killer in the Bangladeshi camps
In the refugee camps of Cox's Bazar, there is a chronic lack of food, water and shelter, and no access to vital healthcare. Families fled the violence in Myanmar with nothing more than the clothes on their backs. Pregnant women, young children and the elderly are sleeping in the open air, with no protection from the elements. When the heavy winter rains arrive, the ground will become a swamp of mud and uncollected human waste.
Without shelter, winter clothes or fuel for heating, there is no way for vulnerable refugee families to get warm or dry. Living in wet, cold and unsanitary conditions causes sickness and a lack of medical supplies means that illness and disease will go untreated.
340,000 outcast and desperate Rohingya children are living in squalid conditions and 1 child in 5 is acutely malnourished. Many innocent little ones are affected by chronic diarrhoea, skin diseases and malnutrition. Winter will be a living hell for thousands of Rohingya refugees already in crisis.
6,700 Rohingya killed in the first month of this crisis
According to a new report from the emergency medical organisation Médecins Sans Frontières (MSF), at least 6,700 Rohingya people were killed by Myanmar security forces in one month when violence broke out in Rakhine State last August.
This number is significantly higher than the figures reported by military officials in Myanmar that covered the same time period. The MSF data was gathered from six surveys and based on research and interviews with survivors of the violence, taken from a sample population of more than 600,000 people. These numbers are still likely to underestimate the true death toll, as all survivors in Bangladeshi refugee camps have not yet been interviewed.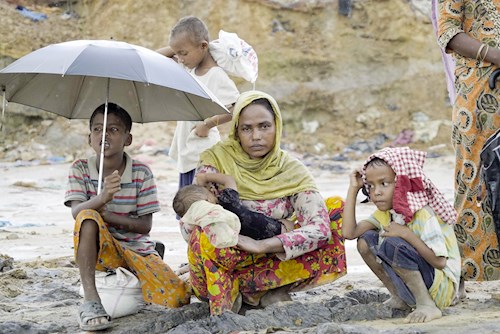 Together, we can save lives this winter
Human Appeal's teams are on the ground in Bangladesh, working tirelessly to provide lifesaving aid to vulnerable Rohingya families. Their suffering is only going to increase as temperatures drop and winter rainfall causes flooding. We need your help to save as many precious lives as possible this winter.
£250 will give a refugee family with young children the shelter they need to stay dry and protected from the harsh elements. £165 will provide winter clothes, blankets, food and fuel, so that barefoot and hungry Rohingya children can find some warmth despite the winter chill. £65 will feed a family of four for a whole month. This nutritious food could mean the difference between life or death for a family who has lost everything.
You can stop winter killing today.
DONATE NOW