A blog from Human Appeal's CEO Othman Moqbel
On Wednesday 1st November, at least 26 people were killed in an airstrike on a busy marketplace in northern Yemen. In this costly conflict, it is always civilians who endure the most suffering. They should be foremost in our thoughts when we consider the situation in Yemen.
Bloodshed in Yemen must stop immediately. Since March 2015, the UN reports that more than 8,670 people have lost their lives in air strikes and fighting on the ground. 60% of them were civilians. Almost 50,000 people have been injured.
The conflict in Yemen has created the world's largest food security emergency. 17 million Yemenis go to bed hungry every day and 7 million stand on the brink of famine. This is unacceptable and all parties involved must cease the fighting and think of the disastrous impact of the conflict. The international community and donors have a great role to play ending this on-going man-made disaster.
Out of a population of roughly 27.5 million people, 20.7 million are now in need of some form of humanitarian assistance. A lack of clean water and sanitation facilities has caused a severe cholera outbreak, affecting 884,000 people and killing 2,184 more.
Last week, I attended the High-Level Meeting to Enhance the Humanitarian Response in Yemen, a conference attended by many senior UN officials. Symposiums such as these highlight the need for cooperation and understanding. We must all come together to tackle the challenges of closing the funding gap, accessing civilians in the greatest need and implementing our projects on the ground in Yemen.
Humanitarian agencies and NGOs are still struggling to reach vulnerable people in besieged areas of Yemen. This access is just as vital as the attainment of our funding requirements. Without a coordinated approach, the suffering of the Yemeni people will continue indefinitely.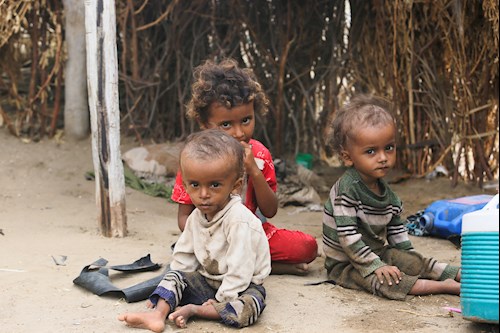 Human Appeal has been delivering lifesaving aid in Yemen since the beginning of the conflict in 2015. This year alone, we have provided 30,147 people with food parcels and furnished hospitals in Sana'a and Hodaydah with 4,500 new beds. Through our Born in Crisis project, 900 new incubators are now available for premature infants in Sanaa.
The people of Yemen are facing a 'triple threat' of conflict, cholera and starvation. The situation is a waking nightmare for millions of defenceless civilians. We cannot rely on others to answer their prayers.
We have been called upon to put aside our differences and come together in our shared humanity. With compassion and cooperation, we can lift up the vulnerable and save precious lives in Yemen.