This year, Friday 7th April is World Health Day. World Health Day marks the founding of the World Health Organisation (WHO) and draws worldwide attention to the subject of global health.
The World Health Organisation constitution enshrines the highest attainable standard of health as the "fundamental right of every human being". Put simply, this means that everyone should be as healthy as they possibly can and should be able to access timely, quality and affordable health care whenever needed.
Celebrating World Health Day
Unfortunately, around 100 million people globally are pushed below the poverty line due to unaffordable health care every year. World Health Day provides an opportunity to reflect on this fact, and to raise awareness about how poverty, gender and conflict impact on a person's ability to access medical care.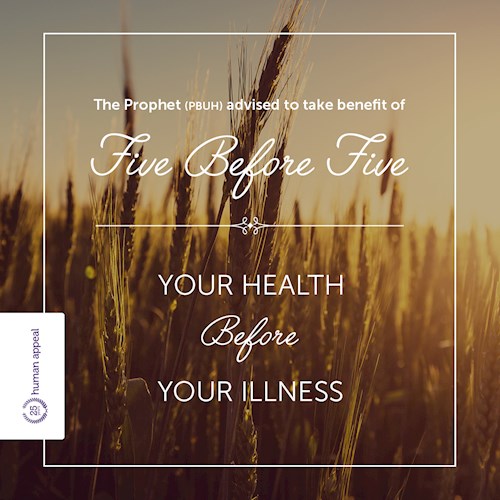 World Health Day facts
Around the world, the most vulnerable and marginalised groups are least likely to enjoy good health. Malaria, HIV/AIDS and tuberculosis are some of the world's most fatal communicable diseases and they disproportionately affect people in developing countries. These diseases place a massive economic burden on countries that are already plagued by issues of poverty.
In the world's poorest countries, new-born deaths are much more common due to inadequate access to basic healthcare. High infant mortality is associated with mothers who cannot access prenatal care, who have traumatic birth experiences, and who lack information about good child nutrition. Women who are malnourished are more likely to give birth to low-weight babies, a significant cause of infant mortality.
Syria in crisis
Six years on from the start of the Syrian conflict, there are 13.5 million people in need of urgent humanitarian assistance. This includes access to healthcare. In 13 besieged locations, the UN estimates that 643,780 people are being denied food, water and basic healthcare.
Attacks on hospitals and primary medical facilities have led to the deaths of hundreds of medical personnel and forced others to flee the country. This has left technicians and trainees to carry out specialised operations, and some hospitals are attempting to function without anaesthesia specialists, causing the wastage of vital anaesthesia drugs and more significantly, preventable loss of life.
A healthcare emergency in Yemen
In Yemen, an estimates 14.8 million people lack access to basic healthcare, and 8.8 million of these people live in severely under-served areas. Before the conflict escalated in March 2015, Yemen was already the poorest country in the Middle East and access to medical assistance was inadequate.
Now, medical supplies are increasingly scarce and only 45% of health facilities are still functioning. Some Yemeni hospitals have been forced to close their doors due to shortages of staff and fuel for generators. Widespread food insecurity is also contributing to this healthcare emergency, with 3.3 million children and pregnant or lactating mothers experiencing acute malnutrition.
Conflict not only inflicts physical and psychological wounds, leaving people injured and with permanent disabilities, but it also destroyed the very places where innocent civilians go to seek treatment. The people of Yemen are losing their lives every day, not just as a result of the ongoing violence, but because they cannot receive basic treatment for common health conditions or obstetric care during childbirth.  
Critical long-term health problems in Palestine
In July 2014, Gaza witnessed the deadliest escalation in violence since 1967. Nearly three years later, the people of Gaza are still suffering from the consequences of this crisis.
The UN estimates that 20% of Gaza's population requires long term access to mental health care, due to the trauma associated with witnessing conflict and losing loved ones.
According to the most recent figures, 1,000 out of 2,955, more than a massive 30% of injured children in Gaza will be permanently disabled. The 2014 hostilities also destroyed or damaged 17 hospitals and 56 primary healthcare facilities.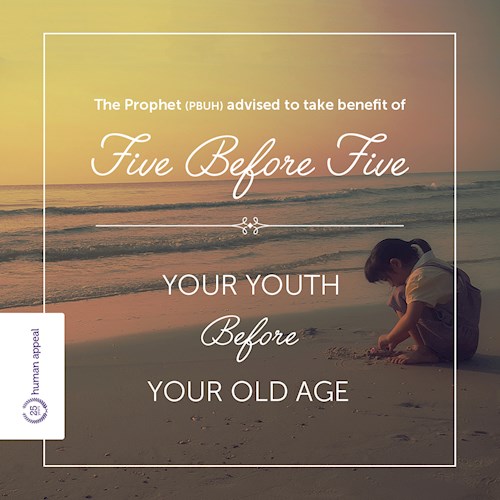 How can I help?
This World Health Day, you can help those who don't have access to basic medical care. Human Appeal is working in Yemen, Syria and Palestine to provide health services to some of the world's most vulnerable people, but we can only continue to do so with your support.
Thanks to your generosity, we have already been able to rehabilitate the Alijumhori public hospital in Sana'a, the capital of Yemen, and provide emergency care to hospitalised children. So far, 200 children and their mothers have benefited from access to vital medicines, hygiene and nutritional supplies, and medical tests.
In Palestine, we've been able to rebuild the Kamal Odwan Hospital, an institution that has now provided lifesaving medical care to more than 300,000 people. We also continue to support the Iman hospital in Syria, where conflict-affected women and children can access specialist maternal and child health services. It has already provided medical care for 5,000 children and prenatal and antenatal care for nearly 5,000 women.
On World Health Day, please donate to one of our amazing medical projects. For just £65, you can help to train Syrian doctors and bring hope to the millions of vulnerable families still suffering in a country devastated by conflict.
You can save a life today.