By Human Appeal CEO Othman Moqbel
Cynicism towards politics is at an all-time high and many people have a mistrust of politicians. MPs and Lords are often portrayed as "in it for themselves" but in my experience as CEO of Human Appeal, the reality is remarkably different.
I have worked with, met and developed working relationships with politicians from across the political spectrum and it's clear that all of those who engage with Human Appeal have the shared of goal of wanting to make the UK and the world a better place to live in. The only difference between parties, I have found, is that their route for achieving this is different. Their goals and the goals of Human Appeal are the same: to do good for others.
I don't believe anyone exemplifies the great work MPs have done, working with us, better than former International Development Ministers Andrew Mitchell MP and Clare Short. Not only did they come to see our famous Syrian flour distribution project on the Syrian-Turkish border last year, but they have both become true friends of Human Appeal. They wrote a letter to the International Development Select Committee with the concerns that charities like ours face with regards to funding, have kept working with us and championing our work in trying to make the world a better place.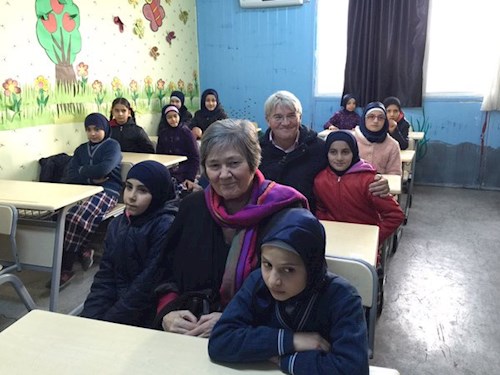 Closer to home, Andy Burnham MP, Kate Green MP, Jim McMahon OBE MP, Cllr John Leech and Cllr Jane Brophy all helped us collect over 1,500 coats for people sleeping rough on the streets of Greater Manchester in our #WrapUpManchester project.
MPs like the leader of the Welsh Liberal Democrats Mark Williams MP, the SNP's Home Affairs Spokesperson Joanna Cherry MP and Conservative and member of the Yemen APPG Flick Drummond all travelled to the West Bank to see our projects which included hospitals, clean water projects, vocational training centres, orphanages and women's centres. Joanna Cherry even mentioned our work in Parliament.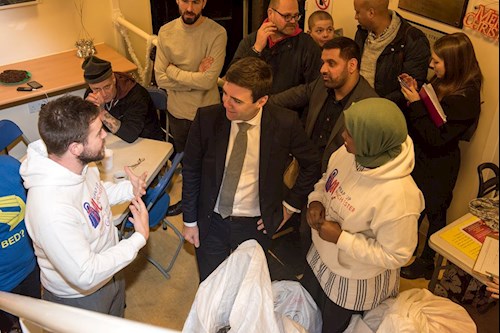 Sir Alan Duncan MP, SNP Westminster Leader Angus Robertson MP and shadow Home Secretary Diane Abbott MP all helped us launch our lifesaving, record breaking, Ramadan project back in May.
Lord Dubs, Crispin Blunt MP and Baroness Warsi were instrumental in our event in Parliament earlier this month, marking six years of the conflict in Syria. Together we made sure Syrian is on the national agenda of press and parliamentarians alike.
As part of Greater Manchester Citizens we've held meetings with all three front runners for the Greater Manchester Mayor, Andy Burnham MP, Cllr Jane Brophy and Cllr Sean Anstee. We lobbied them to make sure that homelessness, reducing crime and improving housing is on their agenda, if elected.
We have met with and hope to form ever greater working relationships with other MPs like Jeff Smith MP, Wes Streeting MP and Jack Dromey MP.
All these politicians have helped us stop the suffering of millions people around the world in 2016 alone. It's worth noting that our job would be a lot more difficult without their help, their work and their support. On behalf of Human Appeal, I want to thank them.