On Wednesday 25th January, Human Appeal received the prestigious Charity of the Year award at the British Muslim Awards. The humanitarian aid organisation celebrated their 25th anniversary in 2016, and this honour comes after a particularly busy and successful year of responding to emergencies and supporting sustainable development around the world.
Human Appeal's Wrap Up Manchester campaign was particularly instrumental to their win at the fifth British Muslim Awards, held in Leicester. Through the Wrap Up Manchester initiative, over 1,500 coats and other items of warm clothing were collected for the rough sleepers of Greater Manchester.
The suffering in our streets
Although Britain is one of the world's most developed and wealthy nations, there are over 4,000 people sleeping rough on any given night. In England alone, over 114,000 households applied to their local councils for homelessness assistance in 2015/16 according to figures from Crisis, a national homelessness charity.
In Greater Manchester, one would be hard pressed to walk the streets without spotting a rough sleeper sheltering under cardboard or in a doorway. In the freezing winter months, the suffering of those who don't have a home to go to is vastly increased.
Wrap Up Manchester allowed members of the public to donate unwanted coats to a number of participating Safestore units around Greater Manchester, and those wishing to get involved from further afield could receive a free postal label from the service CollectPlus.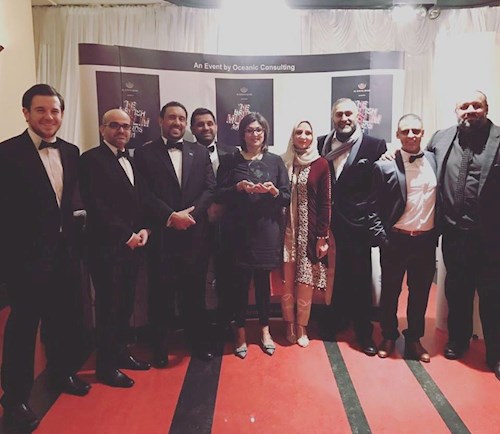 For this project, Human Appeal partnered with Hands On London and received support from the Manchester mayor candidate and Labour MP Andy Burnham who helped distribute coats at a Barnabus drop-in centre.
A message from Othman Moqbel
Of their amazing win, the charity's CEO, Othman Moqbel, said: "We want to thank the panel for this amazing honour and, most of all, we would like to thank all of our supports for their generosity and compassion. In 2016 we took £30 million in donations, our best ever year. On top of that we delivered £20 millions worth of aid in Syria from institutional donors, such as UNOCHA and the World Food Programme."
Human Appeal's work with vulnerable people both close to home and overseas will continue to change lives in 2017.