On 8th February, Human Appeal received consultative status with the United Nations Economic and Social Council (UN-ECOSOC). This honour grants access to UN grounds and facilities, and allows Human Appeal to advocate for those living in extreme poverty in the world's least developed countries and promote collective action for a sustainable world.
The Manchester-based humanitarian aid charity will also be involved in informal special interest discussions, and can send representatives to the UN to take part in ECOSOC meetings and circulate documents. Human Appeal, named Charity of the Year at the British Muslim Awards, values effective partnerships as essential for advancing sustainable development around the world.
The Economic and Social Council is the UN's central platform for reflection, debate and innovative thinking on sustainable development. It was established as a main part of the United Nations in 1946 and is the principal body for coordination, policy review, policy dialogue and recommendations on economic, social and environmental issues, as well as for implementation of the internationally agreed development goals.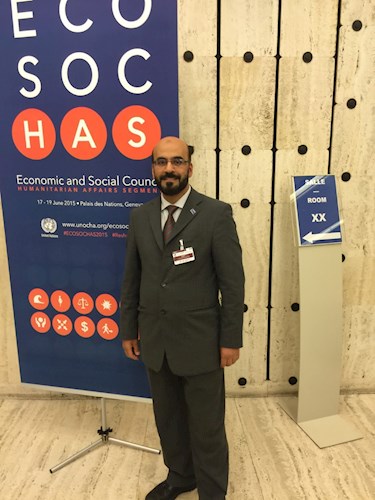 Human Appeal's CEO, Othman Moqbel, said: "Human Appeal can contribute to and benefit from the ECOSOC membership in many ways, but more importantly it means that our work to end poverty and fight the extreme hunger through sustainable development initiatives will be strengthened".