Human Appeal is deeply saddened to learn of the sudden death of our humanitarian ambassador, Junaid Jamshed and his wife, who were among those onboard a PIA flight that crashed on 7th December. We would like to extend our sincere condolences to the family, friends and loved ones of all those who lost their lives in this tragic accident. 
Junaid Jamshed was an active supporter of Human Appeal's work, raising funds by hosting live appeals and performing at events. He also visited our humanitarian projects in Tharparker, Faisalabad and Kashmir to speak to local communities and see the impact of our work.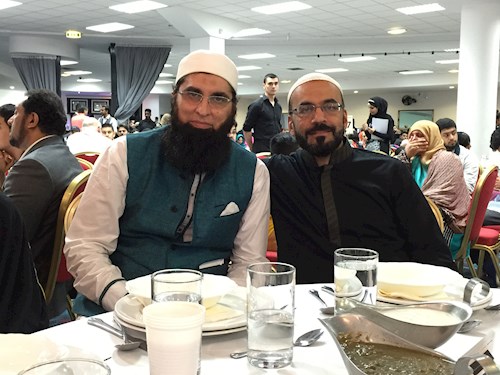 "I've seen first hand the work of Human Appeal in Pakistan, in particular the sanitation of water and the initiatives they have to prevent the spread of many diseases. Last month, I accompanied them to visit their projects in Pakistan and was moved by the work they do there." Jamshed said.
Junaid rose to immense fame in Pakistan as the frontman of a hugely successful pop band, but gave up a life of glamour to devote his time to God. He was named one of the world's 500 most influential Muslims earlir this year. 
Junaid Jamshed was a great philanthropist and humanitarian ambassador and will be sorely missed. May Allah reward him for all the good work he did for the sake of others.
Inna lillahi wa inna ilayhi rajiun.
We surely belong to Allah, and to Him we shall return.