You fed over 190,630 people this Ramadan
Alhamdulilah, your generosity made an incredible impact this Ramadan, so now is the time for us to say thank you.
This Ramadan, you provided 190,630 people with iftars across seven countries.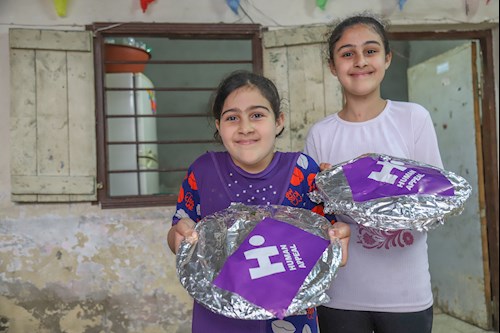 You gave 10,055 people hot meals, helping them to eat well at iftar.
 You provided 22,842 families with nutritious Ramadan food parcels, lasting the entire month. On average, each food parcel feeds six or seven people, weighs 50kg or more, and contained staples – like rice, milk powder and flour – as well as local products.
 You supported 37,458 people with your Zakat al-Fitr, spreading joy at Eid, and helping families to stay nourished through Eid.
And, you provided 2,156 children in Pakistan and Palestine with generous Eid gifts, such as toys and sweets, to help them to celebrate the special day
 Your generosity in action
During Ramadan and Eid, you supported 27,083 Palestinians, helping them to eat well, observe Ramadan, and celebrate Eid. Our Feed the Fasting campaign provided 13,101 people with food vouchers, and delivered 3,727 nutritious hot meals.
In Yemen alone, where hundreds of thousands of children are malnourished, you helped us to feed 28,195 people for the entire month.
In Somalia, where 1 in 2 Somali's are in need of humanitarian assistance, you provided a lifeline to 30,670 people, helping to make the holy month brighter.
Enduring their tenth year of war, you provided much needed nutrition to over 36,340 vulnerable Syrians.
With a staggering 1 in 5 people in Pakistan not having enough food to eat, your Ramadan donations provided food to over 31,000 people in need.
An unprecedented Ramadan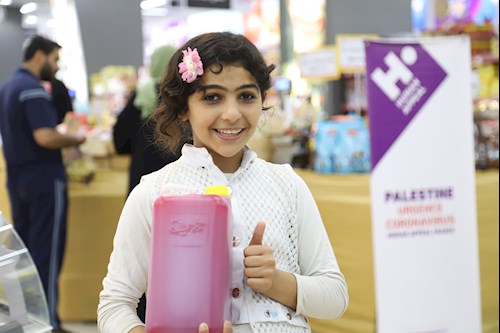 This Ramadan, in particular, your support was critical – helping vulnerable families to eat without having to go out in search of daily labour, which could put them at risk of catching and spreading COVID-19. And, of course, all of our distributions observed local safety precautions.
Continue your blessings
In the coming weeks and months, we'll be carrying out our long-term projects that you supported this Ramadan - running hospitals, renovating schools, and building sustainable water sources, fighting the root causes of poverty.
 Thank you for choosing to give your Sadaqah and Zakat through Human Appeal this Ramadan, and for helping us to make the world a kinder place.
 Although Ramadan has sadly ended, the rewards need not stop there. Let's continue our good deeds and keep ourselves on the blessed path, towards Allah SWT's happiness by giving consistently to those less vulnerable.
 May Allah reward you generosity
Donate