Believe in the Power of One
After Layla's husband left her and tragically losing two of her precious children to acute malnutrition, she fled to the city of Aden, with her blind father and three remaining children to escape the anguish of the Yemen war.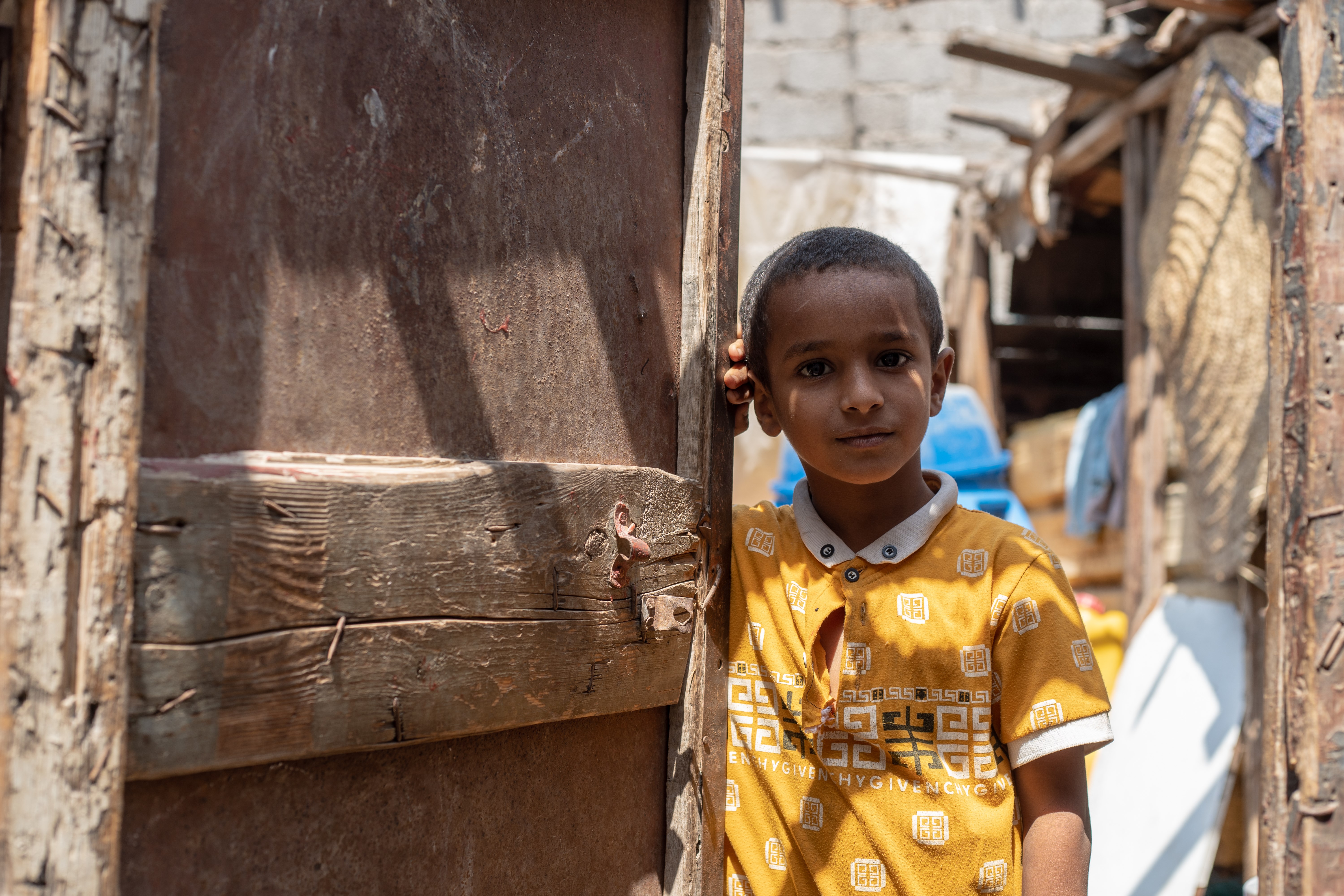 "My family of five now live on a farm, in a sheep pen. We have no protection from the heat and no mattresses to sleep on. Since my husband left us, I have been working as a home help to wealthy Yemeni women, but I only earn about $1 a day, which is not even enough to cover basic needs.
My children only have one meal a day at lunchtime, with no breakfast, dinner or supper. We go to bed hungry and cannot even afford clean water to drink or nutritious fruit and milk.
I am afraid we will starve to death if somebody does not help us. I ask humanitarians to look at my condition, my children's, and blind father's. We have no one to support us or to provide for us. I have children who will die of starvation, sickness and extreme heat if we do not receive help."
Millions of People in Yemen are on the Brink of Starvation
Yemen is currently facing the world's worst humanitarian disaster. Since the start of the war in 2015, over 7,000 civilians have been killed and over 11,000 injured.
Yemen also stands on the brink of the worst famine in over 100 years. There are countless children starving in Yemen. 85,000 children are estimated to have died to due to acute malnutrition and millions of people need humanitarian assistance. People just like Layla and her children.
How to Help the Yemen Famine
People living in Yemen are going through unimaginable suffering and desperately need our help.
Our Human Appeal Yemen team is in on the ground, delivering food and safe water, as well as health and nutrition projects, but we can do nothing without your support.
Our Food Parcels will provide one family in Yemen with nutritious food for one month. Our Safe Water projects will provide a whole community with life-sustaining safe water, while our Health & Nutrition programme will prevent child malnutrition, cholera and more.
You may think the difference one person can make to the situation in Yemen is small. But at Human Appeal, we believe in the power of one. That one person can make a big difference. That one good deed can change a life.
Just one donation would mean the world to Layla and her family, as well as a family just like them.
Please unite with us. Let's be one this Ramadan and help the Yemen people.
Please donate to our Yemen Emergency Appeal today.