Planning the Perfect Eid Party
The clock's ticking and it's nearly Eid ul Adha! Eid is a time for celebration and delight, showing gratitude to Allah, meeting family and friends and sharing with those most vulnerable. So, you want to make sure you make the most out of this blessed day creating happy moments for yourself and your guests!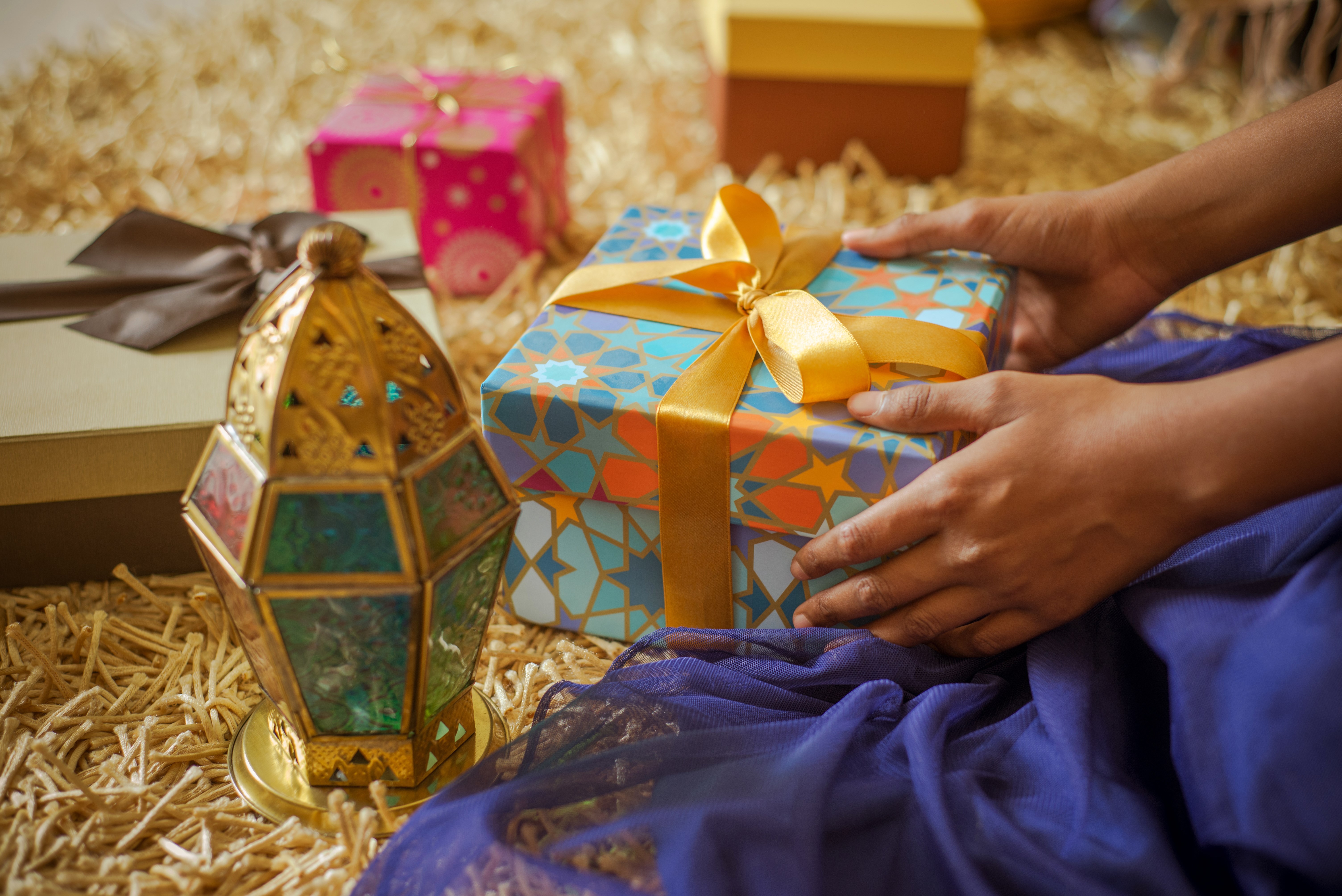 Everyone loves parties, but let's face it, preparation can get a little tedious from time to time. From thinking about décor, venue, and food, to entertainment, guest lists and more! That being said, we wanted to share with you some top tips on making your Eid party the event of the year, without feeling too tired or disengaged.

Here are ten simple tips that will allow your Eid party to be joyful, engaging and memorable for your family and guests! Continue reading to plan the perfect Eid party this year!
1. 
Renew your intention

When doing something good, we should always remember our ultimate goal – to please Allah (swt). By planning an Eid party, we want to practise the Sunnah, we want to bring peace and joy to our guests and we want to gain reward. Take a pause, reflect and renew your intention so you remind yourself of why you are doing this act of worship. And if you begin to feel overwhelmed or stressed, ask yourself: What's my purpose? Who do I want to impress? Through this, you will find peace of mind and Allah (swt) will aid you throughout your plans and party, Insha'Allah.

2.
Theme

Now, the theme is what will naturally structure your entire party. You will constantly be looking back at your theme so that all other aspects of your party are linked to this. The theme will also be the most eye-catching to your guests at first glance so choose this carefully. Some suggestions are: Arabian Nights, Moroccan, vintage, floral or perhaps a specific colour theme? C
Check Eid Party for further inspiration and beautiful Eid décor.
3.
Invite list

It's best to write your invite list down somewhere, so that you know that you have enough food or suitable entertainment for everyone. This will also keep you organised and on track when sending out invites. This is also an opportunity for you to reconnect with long distant family members, old friends, neighbours and even perhaps non-Muslim friends and colleagues. You can show your guests the beauty of Islam through unity. Allah (swt) tells us, "And hold firmly to the rope of Allah all together and do not become divided" [3:103]. This is a good opportunity to spread smiles and unity in your gathering.

4.
Venue

This needs to be planned well in advance. If you are renting a venue, you will need to book ahead of time (like… now!). Your venue needs to be ideal for the amount of guests you have first and foremost, followed by the location and whether travel will be okay for your guests to arrive there safely. If you are planning your Eid party to be in your house, then consider rearranging the furniture to maximise your space. You want your guests and their children to move around freely, access the food with ease and have enough space to enjoy your activities or planned entertainment.
5.
Food
Now, who doesn't like a bit of tasty food on such a joyous occasion? Choose the food that you plan to make, and ensure that you complete the preparation well in advance. This will prevent you from feeling under pressure closer to Eid day and will allow you to tailor your food according to your guests' dietary needs. Since it is Eid ul Adha, you may want to cook a meat dish, gaining the rewards of sharing your Qurbani meat.
Why not try one of our Qurbani meat recipes from our Human Appeal staff, who lovingly put together the recipes for an Indian meat curry dish and Sumagiyya meat dish from Gaza.
Remember, presentation of food is everything. Garnish your main meals with coriander or mint leaves for a pretty look. Place your snacks on your favourite plates and trays and have folded napkins laid out on the table.

Also, don't forget drinks! Make sure you have a variety of drinks from water, juices and soft drinks. And if you're feeling extra creative, then give mojitos a try too! Top up the rim of each glass with lemon to cover with sugar, slice up lemons to pop on top and add cocktail umbrellas for that extra festive look!
6.

Entertainment
It is essential to have some fun amongst the kids and a bit of a laugh amongst the adults. Try to plan an activity like pass the parcel so each child can be enthused and engaged. With adults, perhaps play charades, an Eid version of Bingo or even a short quiz with a prize. You can also play nasheeds to uplift the mood and immerse your guests in feeling the Eid spirit!
It is essential to have some fun amongst the kids and a bit of a laugh amongst the adults. Try to plan an activity like pass the parcel so each child will feel engaged. This will also keep them occupied whilst you get to relax with the rest of the adults. With adults, perhaps play charades, an Eid version of Bingo or even a short quiz with a prize. You can also play nasheeds to uplift the mood and get your guests into the Eid spirit. Be weary of your neighbours too though – Eid is full of happy moments, and we don't want our neighbours to be upset.
You can also find someone that can do henna/mehndi on the guests. Because, come on, which girl does not like Henna? Or you can have some cones on the side for your guests to help themselves. Make sure younger children have an adult assisting them though, as you don't want any potential mess made.
7.
Gifts
Gifts given to guests do not need to be huge or expensive. They can be as little as a party favour or sweets. Show your guests how much you appreciate their presence by giving them something to take away from the party as a memory and kind gesture.
Our Prophet (saw) said, "Give each other gifts and you will love each other."
This is your opportunity to strengthen your bond with your guests.
8.
Add a spiritual element 
Often times, we forget the root cause of why we are celebrating Eid ul Adha. We forget the legacy of Prophet Ibrahim (as) on this special day and the Sunnah of the Prophet (saw). We forget to bring a spiritual element to our celebrations, but it's not too late for you to make that change. Share a prophetic story with your guests or get someone suitable to give an Islamic reminder. Remind yourself and your guests to recite the Eid takbir loud and clear to show gratitude to Allah. And have the intention to make yourself and your guests pause, reflect and appreciate our blessings on this joyous occasion.
Our Prophet (saw) said, "No people sit in a gathering remembering Allah, but the angels surround them, mercy covers them, tranquillity descends upon them and Allah remembers them before those who are with Him."
So, add a spiritual element, and you will be gaining immense blessings, Insha'Allah. Make sure you also remind your guests about prayer times and pray in congregation if you can. This will only blossom love and peace within your gathering, as well as educating the younger ones that we always remember Allah (swt) wherever we are.
9.
Get Kids Involved!
This is an integral part of our celebrations that we tend to forget. Try to get kids involved so it builds up to their excitement, gets them into the Eid vibe, as well as teaching them the importance of helping out on this blessed day. Why not get them to bake cupcakes and cookies building up to Eid? This will get them involved more as well as unleashing their creativity!
You can also get them to practice a role play, recite a surah or sing a nasheed for the party! This can help in building their confidence and the confidence of the other children at the party.
10.
Eid clothes

Yes, looking presentable is a must. You need to think about yourself too! It is the Sunnah to adorn yourself and wear your best clothes on this special and joyous occasion. To avoid frustration or being under pressure on the day, make sure you plan your outfit way in advance. Choose something comfortable that will last you throughout the whole day. Being a host, you'll find yourself running around from time to time and occupied with numerous tasks. The last thing you want is to be worried about how you look!
All of the above are elements that will make you have a memorable Eid Insha'Allah. We pray that your Eid is full of joy and beautiful smiles. May Allah (swt) instil barakah in your gathering and may it be enveloped with Angels such that they report your hard and spiritual efforts back to Allah for your rewards.