A group of MPs and peers have published a brand new report aiming to raise awareness of the positive work done by Muslim charities. A Very Merry Muslim Christmas, put together by the All Party Parliamentary Group on British Muslims, clearly shows that the contribution Muslim charities make to society too often goes undervalued.
Co-chairs of the committee Conservative MP Anna Soubry and Labour MP Wes Streeting said: "Muslim charities come to our attention because of negative media coverage of governance issues or bad practice among a handful of individuals working in the charity sector, or, because of latent fears about charities being abused for terrorism financing." 
Muslim charities are particularly active over Christmas
The report hopes to redress the balance and combat negative stereotypes that distort the good work that Muslim charities do in this country. It highlights the response of Muslim charities to the Grenfell Tower disaster and their commitment to distributing food parcels, hot meals, thermal clothing and other essential items over the Christmas period.
Stories about Muslims wanting to 'ban' or 'replace' Christmas are simply unfounded sensationalism. British Muslims up and down the country use the festive season as an opportunity to volunteer their time, professionalism and friendship to vulnerable people in their local communities.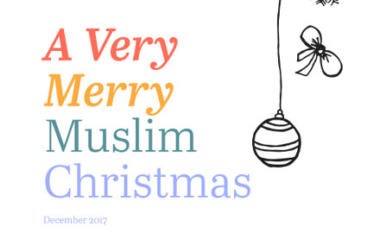 Anna Soubry and Wes Streeting conclude by asserting that British Muslim charities haven't received the attention they deserve. "At this time of year, when Muslim charities are working alongside many other faith based charities to spread good cheer, peace on earth and goodwill to all we hope our preliminary findings highlights and celebrates their work. A very Merry Muslim Christmas to all!" 
Recognition for the work of Human Appeal
Human Appeal is very proud to be featured as part of this report, alongside our fellow Muslim charities Penny Appeal and Muslim Aid.
This year, our Wrap Up Manchester project was rolled out to Birmingham and Glasgow for the first time. In partnership with Hands On London, we collected a total number of 23,500 coats in collections for the homeless and vulnerable people during the winter months across London, Birmingham, Glasgow and Manchester.
The coats were donated by members of the public between November 13th and November 24th. Human Appeal was supported by Network Rail who helped run coat collections at Manchester Piccadilly station, SafeStore who opened many of their self-storage sites across the UK as donation points, and CollectPlus and wnDirect who offered free postage labels for those who wanted to post their unwanted coats. The project received cross party support, with support from Labour Mayor of Greater Manchester Andy Burnham, SNP First Minister of Scotland Nicola Sturgeon, Conservative Leader of Trafford Council Sean Anstee and Labour MP Kate Green.
The coats, hats and scarves have now been sorted and graded, and will be distributed by Human Appeal and Hands On London to homeless shelters, refugee centres, elderly organisations, women's refuges, charities for children and other organisations across the four cities.
Winter is the most dangerous time of year for vulnerable people
Charity is so important in the Islamic faith and in winter, it is needed the most. The cold weather can make life incredibly difficult for impoverished and needy families both at home and abroad. 
In Britain, there are currently more than 4,000 people sleeping rough with no protection from the wind and rain. Even more people are classed as 'hidden homeless', sleeping on sofas or staying in insecure or dangerous accommodation. This year, over 27,000 households made homelessness applications to their local authority. Poverty is affecting families all over the country, with 1 in 5 people struggling to put food on the table or heat their homes in the coldest months of the year. When the temperatures drop below zeo, rough sleepers can easily contract pneumonia or freeze to death.
By donating to our Winter Appeal, you could help to keep a vulnerable rough sleeper safe and warm this winter.
Together, we can stop winter killing today.
DONATE NOW