The situation in Yemen is one of misery and desperation for millions of innocent civilians. The UN has revealed that more than 10,000 people have tragically lost their lives since the conflict began in March 2015. Another 40,000 people have been injured or wounded. 
Yemen is the poorest country in the Arab world and the current crisis has further decimated the nation's economy and infrastructure. Lack of news coverage has also adversely affected the amount of aid being delivered to some of the world's most vulnerable people.
According to UN estimates, 80% of Yemen's population are currently in desperate need of humanitarian assistance.
Donate Now
Widespread starvation casts a shadow over Yemen
14.1 million people in Yemen are severely food insecure, including 7 million people who have no idea where their next meal will come from. The number of those going hungry has increased by 33% since the end of 2014.
In Yemen, around half of the population would usually be employed in agricultural production, but the civil war has disrupted this means of making a living. The crisis has also impacted the fishery sector and reduced the number of fishermen operating by nearly 50%.
The ongoing violence means that many businesses have shut down and development has all but ceased. Before the civil war started, Yemen imported around 90% of its food from outside the country, and the continued conflict means that imports are largely stalled.
Speaking to Al Jazeera, a 45-year-old Sanaa resident called Mahdi Abdulla describes being forced to pick through rubbish dumps to find food. He has been out of work for months and has no means of providing for his family of 10.
Donate Now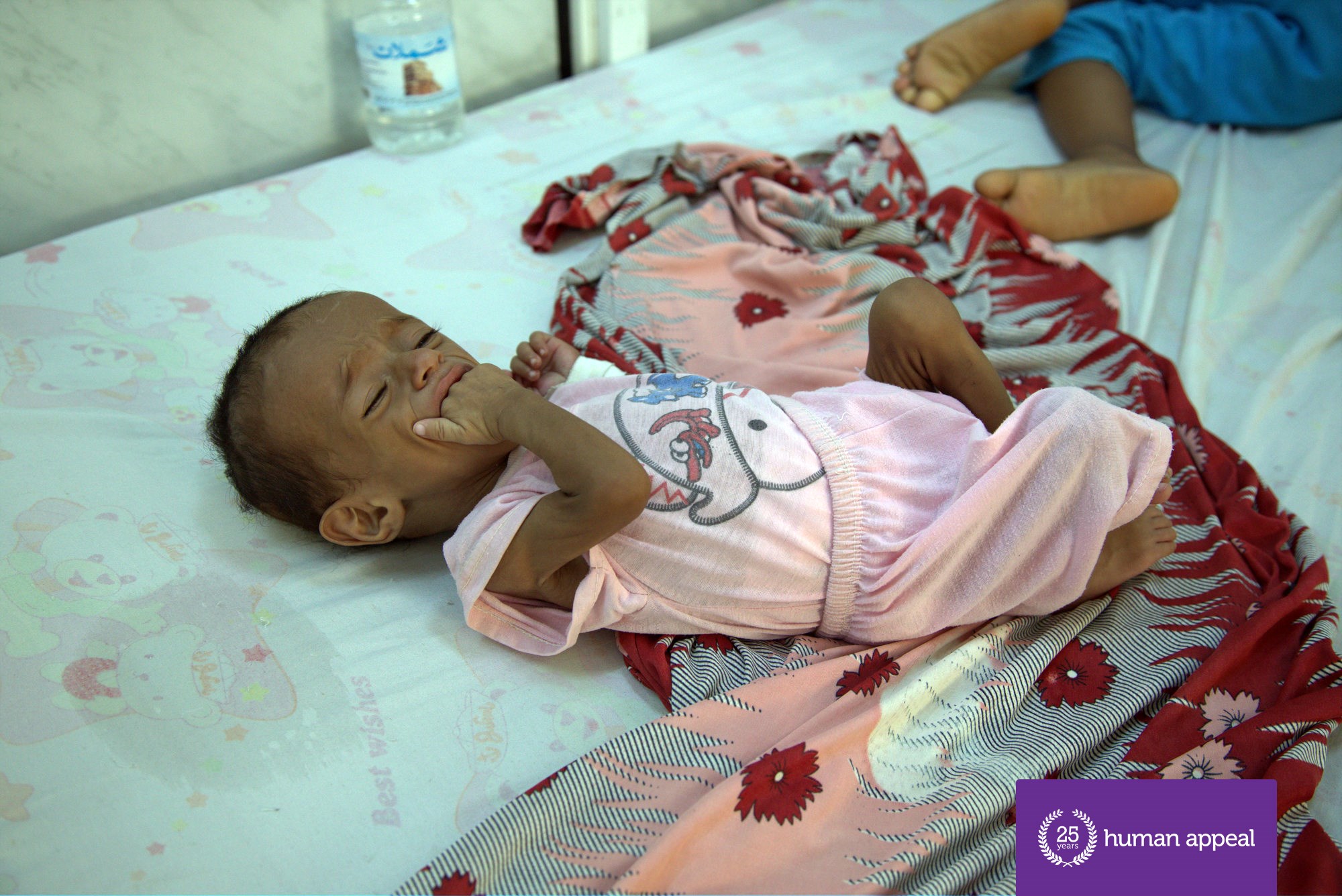 Yemen's civilians pay the highest price
UN statistics show that 3.3 million children and pregnant or lactating mothers are acutely malnourished, and this includes the 462,000 children under 5 who are suffering from severe malnutrition. These figures show a 63% increase since the end of 2015.
There are 14.4 million people who cannot currently access safe drinking water, and 14.8 million people who are denied basic healthcare. Since October 2016, 274 medical facilities have been damaged or destroyed, leaving only 40% of health clinics functioning.
We must not forget the families who cannot find enough food to eat, and who are forced to search rubbish dumps for scraps and leftovers. No human being should be forced to live this way.
The people of Yemen are starving. We cannot stand by and watch this continue.
You can save a life.
Donate Now