18.08.2016
Human Appeal Hospital Narrowly Escapes Syrian Air Strike
A hospital operated by Human Appeal, a humanitarian aid charity based in Manchester, in the Syrian city of Aleppo narrowly avoided being hit by an air strike on Sunday August 14th. Luckily there are no casualties, despite the bomb landing only a few feet away from the hospital's side entrance.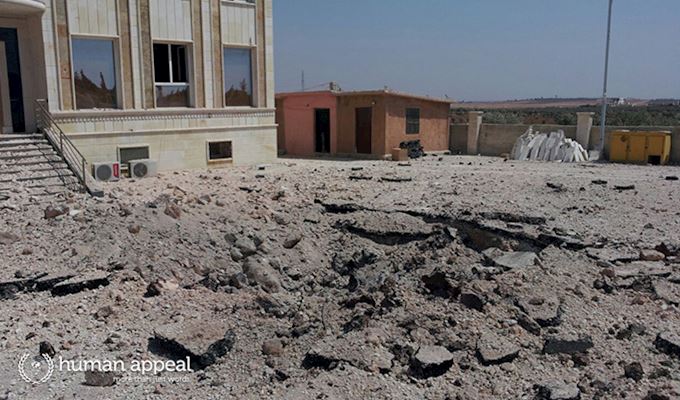 Following the attack, patients were evacuated to another hospital and staff were evacuated in stages. The bomb has left a crater that is 2 metres in length and 5 metres in depth.
The Human Appeal hospital in Aleppo is a maternity and paediatric hospital, serving an area of 250,000 people. Since Human Appeal opened the hospital in November 2014 it has treated over 8,500 children, 7,600 women and delivered 3,500 babies.
Othman Moqbel, CEO of Human Appeal, has said on the incident "We call on all military actors in the Syrian conflict to respect international law. A hospital is not a legitimate military target. In our hospital we have children, babies and pregnant women. A hospital full of vulnerable women and children is no threat to anyone. Who would gain from this being destroyed? This hospital is here to save lives and shepherd new life into the world, this air strike was a few feet away from destroying life."
"We are calling on all parties to condemn this action, NGOs like ourselves operate in Syria to help people in desperate need, when our hospitals are targeted it makes our jobs infinitely more difficult. Aid workers and hospitals need more protection from the terror ripping Syria apart."