18.01.2016
Madaya, Syria: Human Appeal reaches besieged town
UK humanitarian charity, Human Appeal, has entered the besieged town of Madaya in Syria, bringing vital food aid to its starving population.
Madaya's 40,000 residents have been 'cut off from the world' for six months, trapped by a government blockade and without aid since October. People have been eating stray animals and leaves for sustenance and the UN says it has received credible reports of people dying of starvation. People are also suffering from pneumonia due to the cold weather.
Human Appeal was one of the first humanitarian agencies to respond to the Madaya crisis. Thanks to its generous donors, the charity has already helped many Syrian families who have had nothing to eat for weeks – for some people it has been months.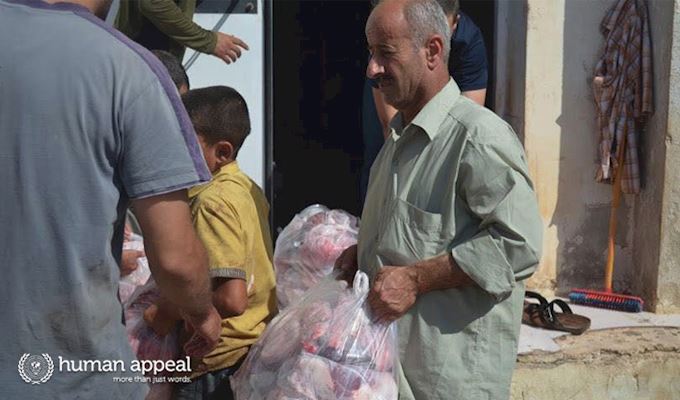 The Manchester-based charity is engaged in a number of activities to help raise vital funds, including sending out emails and SMS messages, mosque collections and events, whilst Human Appeal's call centre has been engaging donors. Volunteers are also raising money through their networks, as well as through online and social media networks.
Othman Moqbel, Human Appeal's CEO, said: "This is an emergency and we all need to get behind it. Anything we can do, we should, because it will help us deliver much more. We need to help many more people and save them from starvation."
Donate now