Our world is facing an unprecedented humanitarian crisis. Over the past year alone, the world has endured the pains of mass displacement, war, poverty and disaster. From the Rohingya refugee and Syria crises, to the rise of homelessness in the UK, we have been witnessing the worst of humanity.
Yet, through it all, we have also seen the best of humanity: our donors giving selflessly, our staff, partners and volunteers working tirelessly, but most importantly, people helping each other at every step.
Donors like you and charities like us are needed now more than ever, but unfortunately, confidence in the charity sector is low. Some people are unsure if their money is going to the right place. At Human Appeal, we want to give you complete peace of mind, so you know that when you give to us, you are truly helping humans in need and changing lives around the world.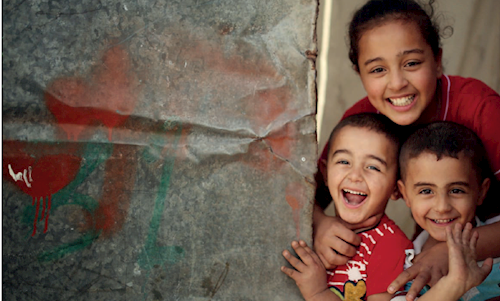 Where does your money go? 
When you donate to Human Appeal, your money is used to lift up the most vulnerable people on earth, whose lives have been blighted by conflict, poverty and natural disasters. Your donations are converted into food, fuel, clothing, medicine, shelter and many more humanitarian essentials, and distributed to families struggling to survive in dire circumstances.
Saving lives in Syria
The devastating conflict in Syria has been going on for 7 years, leaving 13.1 million people in need of humanitarian assistance, including 2.8 million children. It has created the biggest global displacement crisis, destroyed a third of the country's housing stock, closed or destroyed half of Syria's hospitals and forced 35% of the population to drink dirty water each day.  
Thanks to the support of our generous donors, we've been able to save precious lives in Syria since 2013. Last year alone, our aid reached over 2.3 million people. We fed more than 2 million hungry Syrians and provided bakeries with 8,000 tonnes of flour so that families could eat fresh bread. Nearly 150,000 sick and wounded people received healthcare and 37,577 innocent children received access to quality education. In partnership with UNICEF and UNOCHA, we provided more than 60,000 displaced Syrians living in camps with food, medical care, winter clothing, education and shelter essentials. 
Rebuilding communities in Iraq
We have the largest field office of any British NGO currently operating in Iraq, and within 12 months of our office opening, we had already established an important presence. Last year, we delivered nearly $30 million in aid in partnership with UN agencies, helping over 750,000 Iraqis. With the help of UNHCR, we provided 216,000 vulnerable people with emergency kits and administered vital aid to 125,000 people fleeing the battle of Mosul. We also provided clean water to 23,000 people struggling to survive in the most heavily destroyed neighbourhoods in Mosul. 
We are the largest food assistance provider in Mosul, funded by the World Food Programme, delivering food to over 360,000 people. Human Appeal is also one of 6 NGOs chosen to head the UN's Humanitarian Country Team, leading on Iraq's humanitarian strategy. 
Responding to the Rohingya crisis 
Since the Rohingya crisis began in August 2017, we have provided vital aid to 77,601 Rohingya people in Myanmar and 61,250 Rohingya refugees in Bangladesh. With the help of our donors, we were one of the first charities to respond to the Rohingya refugee crisis, and we have supported 15,000 refugees with temporary shelters, food parcels and medical care.
In the makeshift refugee camps of Cox's Bazar and Chittagong, we provided 2,400 Rohingya refugees with nutritious food, and 6,000 people in the Jamtola, Hakimpara, Nambalia and Kutupalong camps with blankets, ovens and mosquito nets. Our two medical centres serve 15,000 Rohingya people. We also provided water and sanitation facilities in Cox's Bazaar for over 21,350 people, to prevent the spread of waterborne diseases such as cholera and dysentery.
Bringing hope to the people of Gaza
According to the UN, the Gaza Strip could become unlivable by 2020 and vulnerable Palestinians are currently facing a daily struggle to survive. Infrastructure and public services have deteriorated to a point where half of all citizens require some sort of humanitarian relief to survive. Families face hours of electricity cuts every day and are forced to buy bottled water at extortionate rates as 96% of Gaza's water is unfit to drink. Thousands of people remain displaced, with many of their houses either destroyed or severely damaged.
Over the past three years, we have continued to deliver programmes in Gaza and West Bank, including food assistance and food security, education, family livelihood projects, winter emergency relief, youth empowerment and skills building, and safe water.
In 2015, more than 68,000 people benefited from our distribution of medicine, fuel, chemotherapy equipment and chemical analysis devices to hospitals in Gaza. In 2016, we provided health centres and hospitals with clean water, preventing the spread of disease. In 2017, we created a children's ward at the Kamal Edwan Hospital in collaboration with the Ministry of Health, and built 8 desalination plants, giving over 100,000 people the gift of clean, safe water. 
Our admin fee is vital for the work that we do
In order to operate successfully, all charities need to charge an admin fee. Helping people in some of the most challenging and dangerous locations on earth isn't easy. Our staff are on the front line, day in and day out, risking their lives to help the most vulnerable families. They are highly trained, knowledgeable and experienced professionals, and need to be paid a fair wage for the work that they do. Many of them could earn salaries twice or three times as big elsewhere, but they choose to work for Human Appeal because they know they are helping to make the world a better place.
In 2016, for every £1 raised, we spent 75p on lifesaving and poverty-alleviating programmes. 16p went into raising funds, 2p expanding our offices and 7p towards administrative costs required for project delivery, including hiring vehicles and filling them with petrol so that we can distribute lifesaving aid.
As our charity continues to grow and become more effective at helping more people in our operational locations, we must hire more expert staff, expand the reach of our projects and continue to put the beneficiaries first. We invest in safeguarding, child protection and training for our staff and constantly work to improve the quality and delivery of our interventions, to ensure that they are relevant and effective.
We are committed to spending as much as we can on delivering humanitarian aid and transforming the lives of the world's most vulnerable people. We need your help to continue this vital work.